LES COMPTES DE PLANÈTE ENFANTS & DÉVELOPPEMENT
66% of our donations and grants come from public funds and 34% from private funds.
Répartition des ressources en 2020
In 2020, our resources increased by 44% over 2019, with a total of $3.022M.
This increase is mainly due to the start-up of several projects financed in large part by the European Union, the World Bank and the Agence Française de Développement (AFD). This has significantly increased the share of public funding.
In volume, private funds from individual donors, companies, foundations and other associations are also up by +12%. The development of public generosity is necessary to increase PE&D's associative funds.
These own funds constitute our treasury and are essential to finance unforeseen events, activities on our projects and to realize investments. They give us the autonomy that is essential to any civil society organization.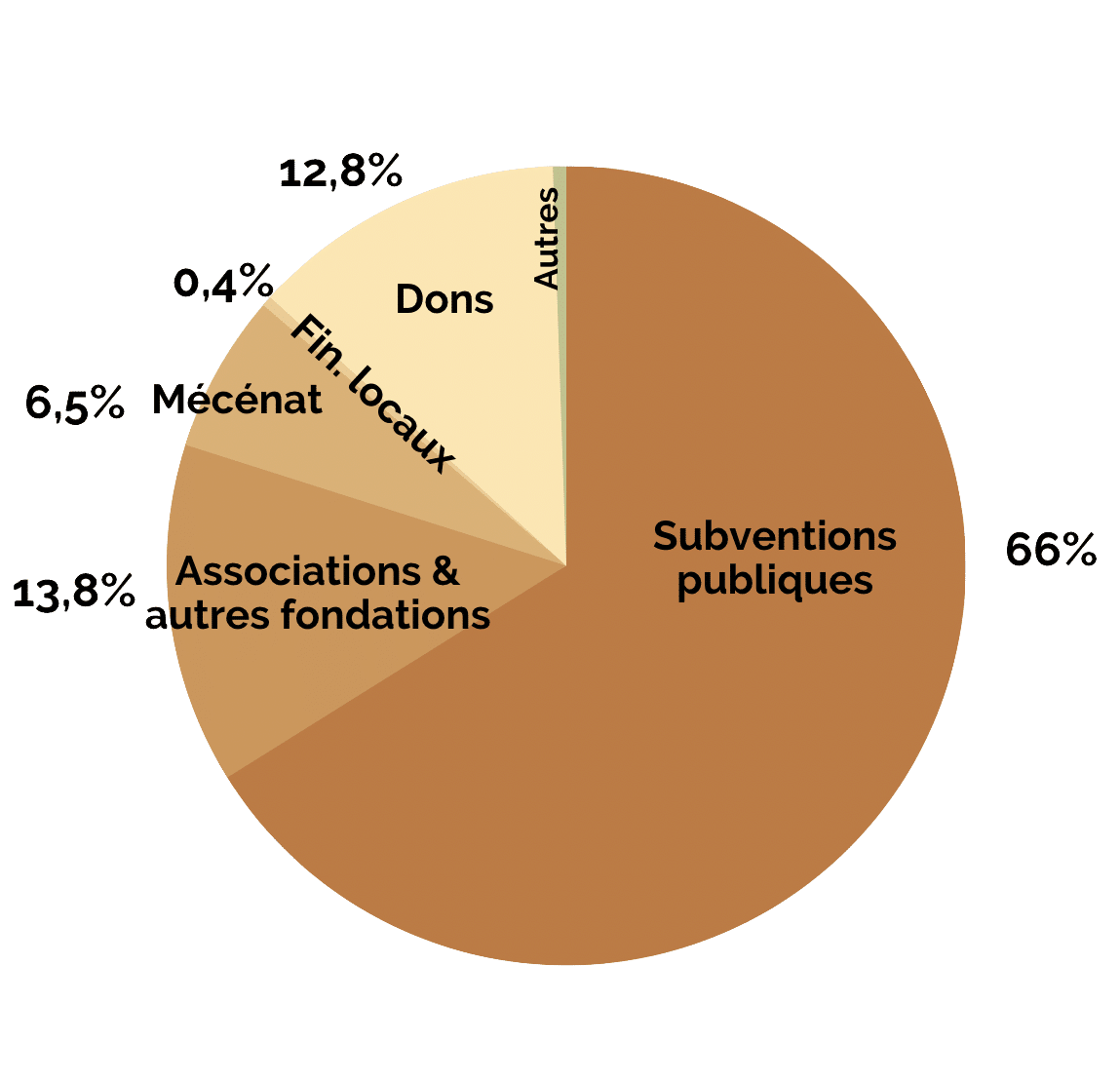 Répartition des dépenses en 2020

The year 2020 is marked by a 35% increase in expenses: +39% for social mission expenses and +16% for operating and resource development expenses.
The share of expenditure devoted to early childhood and to improving the living conditions of families remains in the majority.
The growth in activities is mainly reflected in Burkina Faso and Cambodia, with the launch of new projects (development of the childminder sector, upgrading of 100 community preschools and development of daycare centers in villages).
Covid-19 has slowed the implementation of activities in 2020. As a result, a significant portion of 2020 funding is being carried over to 2021, generating earmarked funds of 16% of total expenditures (excluding exceptional).Operating and resource development costs remain stable.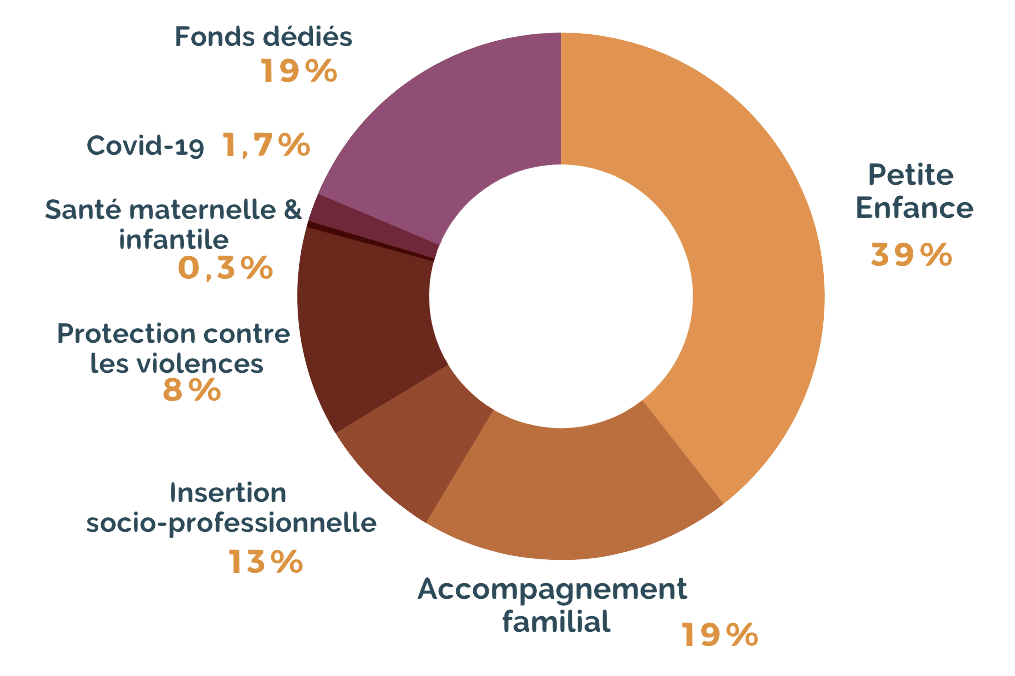 Our accounts are audited and certified by KPMG. And our projects are audited and evaluated by independent firms.
Taking action with my company
Make solidarity purchases