Cambodian speciality: for the Khmer New Year which takes place from April 14th to 16th 2023, our colleague Chansinith has concocted a typical recipe of his country, the Khmer chicken curry. So get cooking!
KHMER CURRY CHICKEN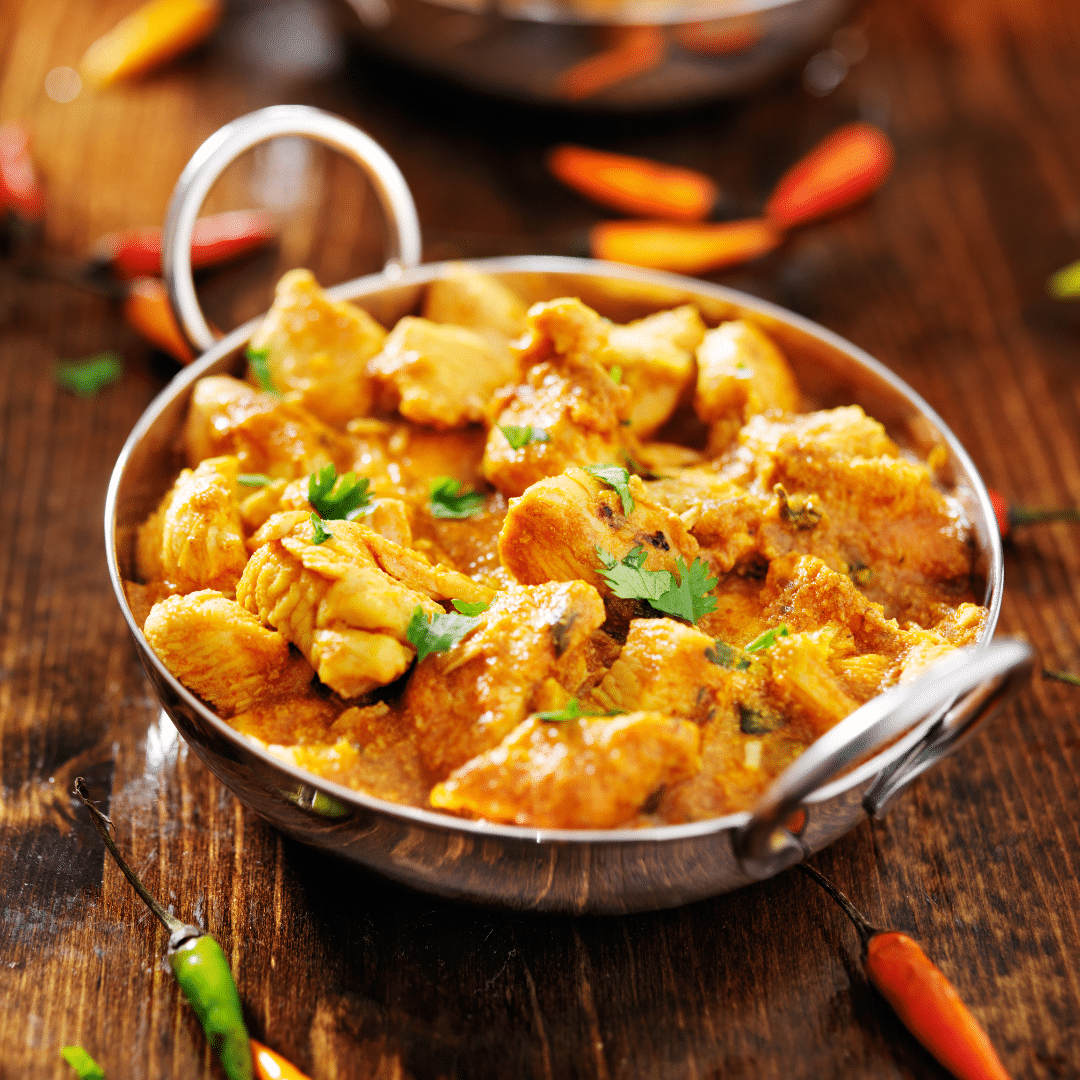 List of ingredients
Chicken : 1kg
Coconut milk: 50cl
Kreuong paste (5 lemongrass to grill, 4 lime makrut leaves to grill), (30g galanga, 10 cloves, 5 shallots to mix).
Dry pepper paste: 55g (soak and mix)
3 onions
3 potatoes
2 carrots
1 packet of red curry powder
Shrimp paste : 30g
Palm sugar : 55g
Sweetened condensed milk: 2 tablespoons
Salt: 2 tablespoons
Fish sauce: to taste!
Water: 3 cups
Peanuts: 85g (mix a little, not too small)
Oil : 1 teaspoon
How to prepare a delicious Khmer curry
Clean the chicken and cut it into pieces
Cut the sweet potato and carrot into medium-sized slices, along with the onion.
Add the coconut and oil and then add the dry chili paste with all the kreuong paste and shrimp paste to
so that there is a good smell
Add chicken for a few minutes and add salt, palm sugar, fish sauce, red curry powder for a few minutes.
Then add water with the carrots and sweet potatoes until they are cooked, then add more water.
Add sweetened condensed milk, coconut milk, onions and peanuts.
Maintain the heat until the end of the cooking and taste.
Bon appétit and Happy Khmer New Year to all Cambodians!
> Learn more : What is the Khmer New Year?