PLANETE ENFANTS & DEVELOPMENT ACCOUNTS
Our donations and grants are 60% from public funds and 40% from private funds.
Distribution of resources in 2021
In 2021, our resources have increased by 22% over 2020, with a total of $3.550M.
Our partnership with the World Bank for the development of day care centers in Cambodia significantly increases public funding. Donations from private donors are also up by 26%. The development of public generosity is necessary to grow PE&D's associative funds.
These own funds constitute our treasury and are essential to finance unforeseen events, activities on our projects and to realize investments. They give us the autonomy that is essential to any civil society organization.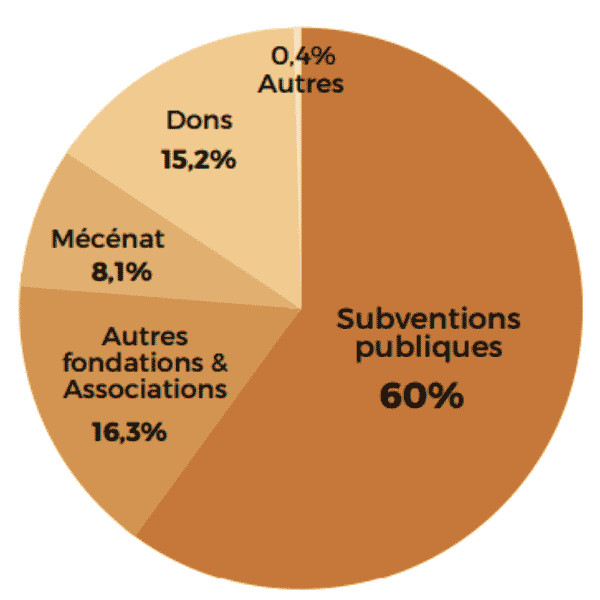 Uses distribution in 2021

The year 2021 is marked by a 20% increase in operating expenses: +23% for social mission expenses and +3% for operating and resource development expenses.
However, PE&D has not incurred any new operating expenses in 2021. The apparent increase in these expenses results from the valuation in the accounts of the patronage of competence and of the voluntary work, i.e. of the personnel made available free of charge to the association.
Resource development and communication expenses decreased by almost 12%.
The share devoted to Early Childhood Education and Development (ECD) is becoming the majority, in line with the objectives of the Early Childhood Program Agreement supported by AFD and launched in August 2020. However, all of the intervention themes continue to be implemented in the different countries. In particular, in 2021 we supported many families in great economic vulnerability following the Covid-19 pandemic.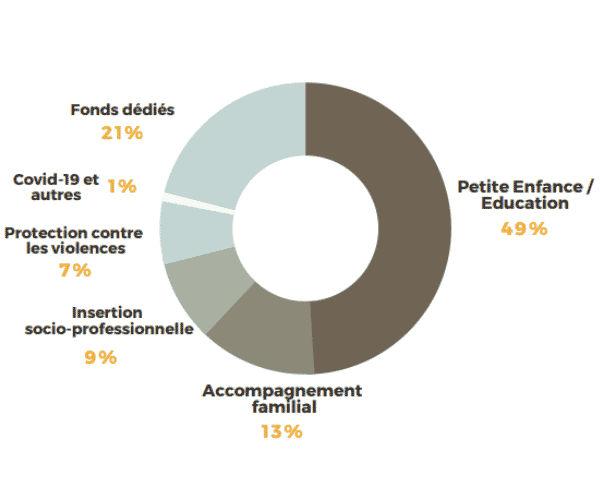 Our accounts are audited and certified by KPMG. And our projects are audited and evaluated by independent firms.
Taking action with my company
Make solidarity purchases