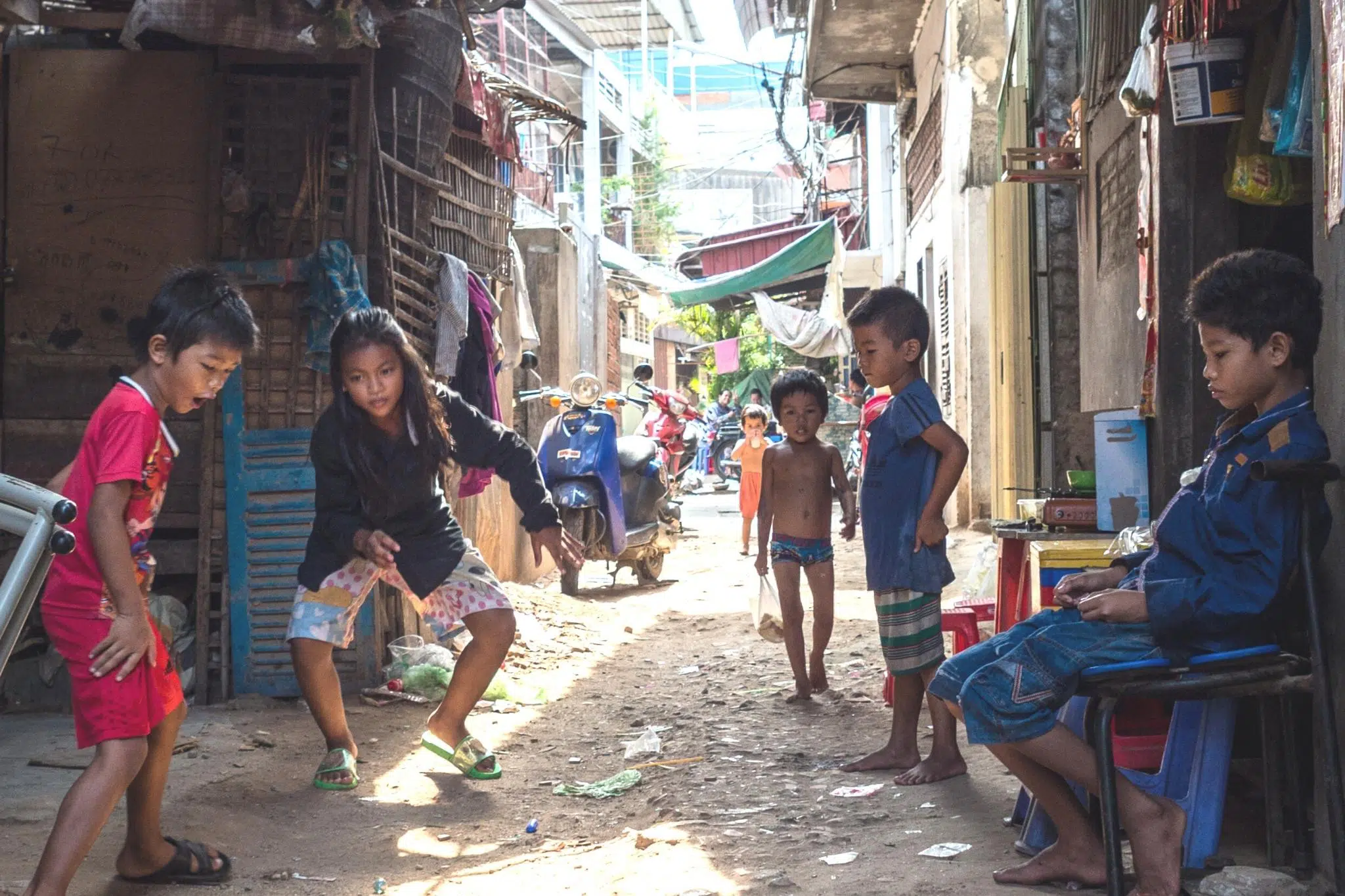  Accompanying families |  Protection from violence   2018-2020 (Phase 1); 2021- 2024 (phase 2)
Support for families and children in the slums of Phnom Penh (HaLI)
In 20 years, the population of Phnom Penh, the capital of Cambodia, has tripled. The city is struggling to absorb these new inhabitants. There are now nearly 300 precarious communities or slums, where children and families live in great poverty.
When the Khmer Rouge came to power in 1975, they established a dictatorship. They evacuated the city of Phnom Penh in three days and destroyed the property titles. When they fell in 1979, the survivors returned to the capital and without property titles, settled on public land near rivers, canals and lakes.
Numerous precarious neighborhoods and shantytowns have been formed since the 1980s, fueled by a constant rural exodus. The consequences of climate change (repeated droughts or floods) and the harshness of agricultural work are pushing the inhabitants of the countryside to try their luck in town.
Since the 2000s, foreign investment by developers and large urban development projects have multiplied.
The contrast between the new buildings that dominate the capital and the slums that are just a few steps away from the new districts is striking.
If some inhabitants managed to receive titles from the State allowing them to stay, many families are still at risk of evictionMost of the time without any compensation or rehousing solutions.
Today, it is estimated that 25% of Phnom Penh residents live in slum areas. These families and children face many challenges on a daily basis:
permanent risk of eviction
unsafe housing that is regularly flooded during the rainy season
limited access to clean water and sanitation
lack of waste management
high unemployment rate
> These are all difficulties that lead to health, financial and social problems water-related diseases, alcohol, drug and gambling addiction, domestic violence.
How is your donation used?
For every 100€ collected by Planète Enfants & Développement, 85€ are dedicated to our social mission.
Our projects are evaluated by independent firms. And our accounts are audited and certified each year by KPMG.
family lives in a slum in Phnom Penh
of the 373 families we interviewed lost their income because of Covid-19
of these families lack the money to feed themselves
Planète Enfants & Développement and its Cambodian partner SKO have been implementing an ambitious program to improve living and housing conditions in these precarious neighborhoods since 2018.
With the 2nd phase of the program starting in July 2021, we are working in 8 neighborhoods in the suburbs of Phnom Penh.
Psychosocial support for families
The families most in difficulty are identified by social workers and accompanied for 6 to 12 months towards the progressive and autonomous resolution of their problems.
A total of 200 new families will be supported by 2024.
Cases of domestic violence are dealt with specifically. A listening service has been opened in the Project House, in the heart of the neighborhoods and accessible to all residents.
Since January 2021, we have also been facilitating, with SKO, group discussion sessions on issues related to gender, gender equality and parenting in particular. Involving men in these groups is a priority to initiate a long-term change in mentalities but remains a challenge.
We also train families in the household budget management. These sessions get them thinking and talking about financial issues related to addiction or gambling, but also about everyone's place in the household.
Savings and credit groups are also set up in each neighborhood: based on the principle of solidarity, they allow residents to finance their immediate needs (hospitalization, schooling, etc.) and their small projects.
We are also working on a partnership with a local association specializing in vocational training and the development of income-generating activities to open up new employment opportunities for this precarious population.
Home improvement
To keep children and families out of harm's way, we offer tailor-made solutions to renovate the most dilapidated homes. We offer renovation kits to the occupants of substandard houses, according to their requests and desires.
The beneficiary families, who must contribute to the financing of the renovation, can obtain low-cost loans from the responsible microfinance institution Chamroeun, with whom we have established a partnership.
The expertise developed by PE&D in this field is recognized and solicited by other NGOs in Cambodia.
A total of 200 new substandard homes will be renovated by 2024.
Mobilization of the inhabitants
Our association supports the creation of volunteer groups of inhabitants in each district of intervention to make the population an actor and autonomous.
Trained in a facilitation methodology, the PASSA methodology, these groups are responsible for conducting an inventory of their neighborhood, discussing with residents and defining an action plan with development priorities.
We then accompany them to the presentation of these plans to local authorities.
In the past years, PASSA groups have initiated the installation of sewage and rainwater drains, removable wooden footbridges for use during floods, and the paving of roads.
Action-oriented research
Understanding the geographic and sociological changes in these neighborhoods seems essential to us in order to adapt our intervention as closely as possible to local realities.
Participatory urban diagnoses are carried out before the start of activities.
In partnership with the NGO GRET, we conducted a study on access to water, sanitation and waste management. This study allowed us to outline a complementary project on non collective sanitation, the improvement of the household waste collection system and composting.
We also conducted :
Cambodia: the Kidora daycare, a social enterprise
"I have been working in the Construction division of the HaLI team for over a year. I do site visits to assess the conditions in which the families live. I help to draw up plans for the renovations and make sure that quality materials are purchased. What drives me and encourages me is the happiness of the families we support. Once the renovations are completed, the looks on their faces are gratifying and make me understand the importance of my work. I feel useful to my community and to society."
Phanith HORNG, Construction Assistant Planète Enfants & Développement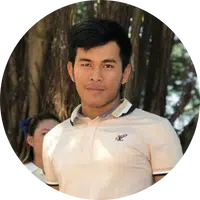 Our partners in the field
Chamroeun Microfinance :
Cambodian microfinance institute that provides financial services to the poor.
Sipar:
NGO in Cambodia for more than 30 years to promote education and fight against illiteracy