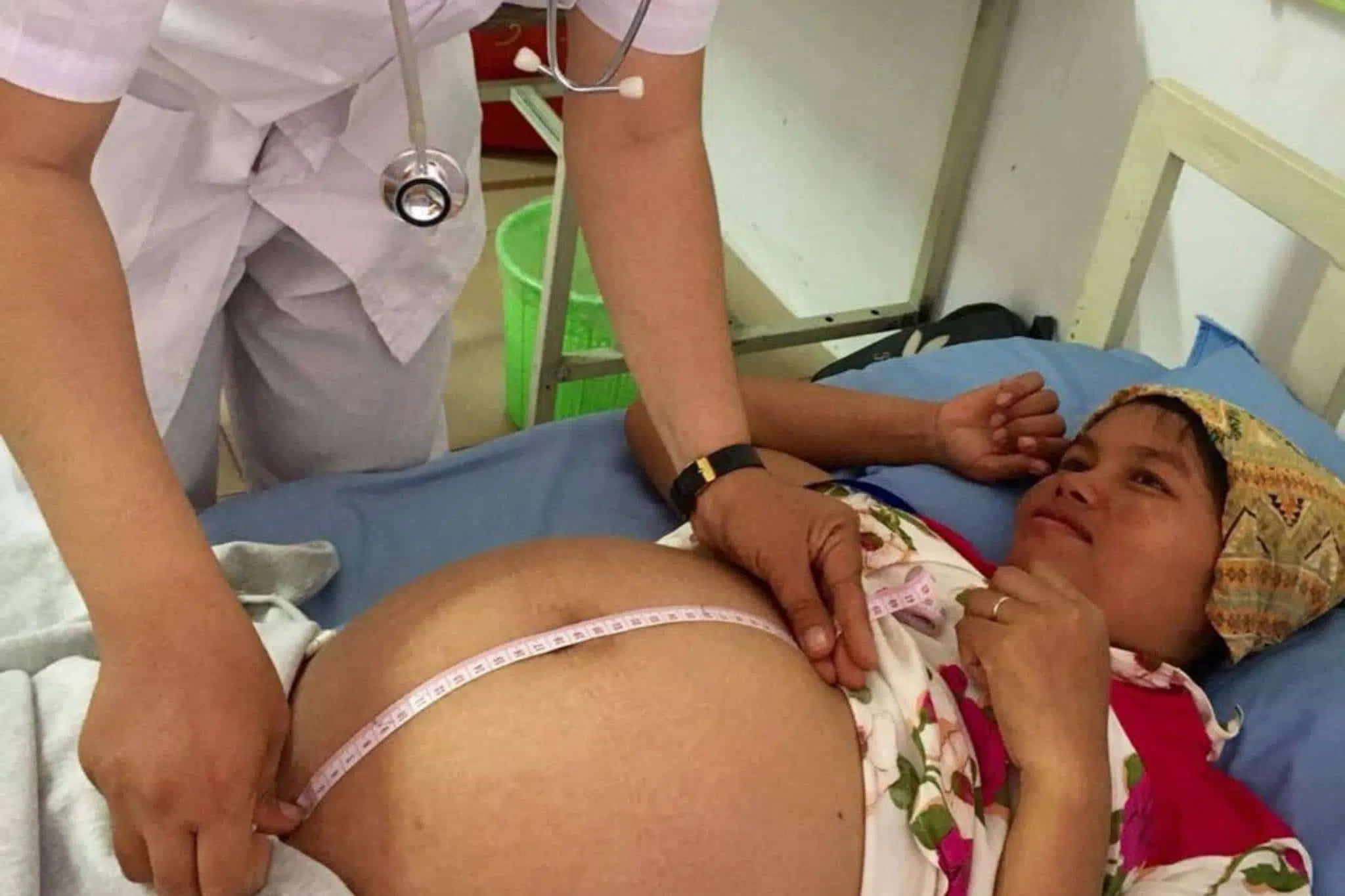  Maternal and child health   2017-2020 
Improving conditions for women textile workers in Cambodia
If Cambodia lives mainly from agriculture, textile is the first industry of the country. It employs nearly 700,000 people, mainly women, who spend 11 hours a day at the factory. In these conditions, they have little time to take care of themselves and their children.
Cambodia's economic growth actually hides great inequalities.
Many of the young women, 6 days a week at the factory, spend a lot of time in transportation and at work. 
Cambodian law requires companies with more than 100 employees to provide childcare, but very few employers do.
With modest incomes, most women are forced to ask for help from their parents or relatives, even if this means separating from their children when families live in another province. Stress, demotivation and absenteeism from work are common.
These women are often young. Those who become pregnant do not have time to follow up on their pregnancies.
Few workers make regular medical visits or receive information related to sexual and reproductive health.
How is your donation used?
For every 100€ collected by Planète Enfants & Développement, 85€ are dedicated to our social mission.
Our projects are evaluated by independent firms. And our accounts are audited and certified each year by KPMG.
of textile employees are women
For more than 3 years, Planète Enfants & Développement has supported 7 garment factories in Kampong Speu province and Phnom Penh to comply with childcare and occupational health and safety laws.
Occupational health of textile workers in Cambodia
Beginning in 2017, we were part of a working group alongside the Ministries of Health and Labor, among others, to develop national standards for corporate nursing. 
We then renovated and equipped the infirmaries in 7 plants to meet these standards.
As part of a Sexual and Reproductive Health program, the association's staff organized prenatal consultations at the workplace with factories and public health centers. As a result, midwives from the health centers provided monthly consultations for 409 pregnant workers between 2017 and 2020.
At the same time, we have trained 61 volunteer workers to become "peer educators" to raise awareness among their colleagues about maternal and reproductive health. More than 9,800 workers were thus made aware of gynecological and sexually transmitted diseases as well as contraceptive methods. 
Daycare centers for the children of female textile workers in Cambodia
To help enforce the law and to free up women to work, we worked alongside the Ministries of Education, Labor and Health in 2017 to develop the first corporate daycare benchmark in Cambodia.
After the installation in May 2019 of a pilot crèche within the Trax Apparel factory, which is now autonomous and welcomes 60 children, we decided to adapt the project to best meet the needs of the female workers: we have therefore started the creation of 22 daycare centers in the villages where they live.
Cambodia: daycare centers in the villages of workers
Cambodia: the Kidora daycare, a social enterprise
Cambodia: 100 community preschools standardized
" The infirmaries are now more efficient, in terms of organization, infrastructure, equipment, but also in terms of the skills and self-confidence of their staff. Female employees are more informed about hygiene and health issues (sexually transmitted infections, contraceptive methods, etc.) and behavioral changes have been observed (prenatal and postnatal consultations, etc.). Employees who are more sensitive to their health are less likely to be sick and are less absent. Pregnant women no longer have to miss medical appointments."
Independent firm Angkor Research & Consultation Ltd, which evaluated the project between November 2019 and April 2020.
Our partners in the field
People & Baby:
Adaycare centers international firm that apply the principles of positive education.