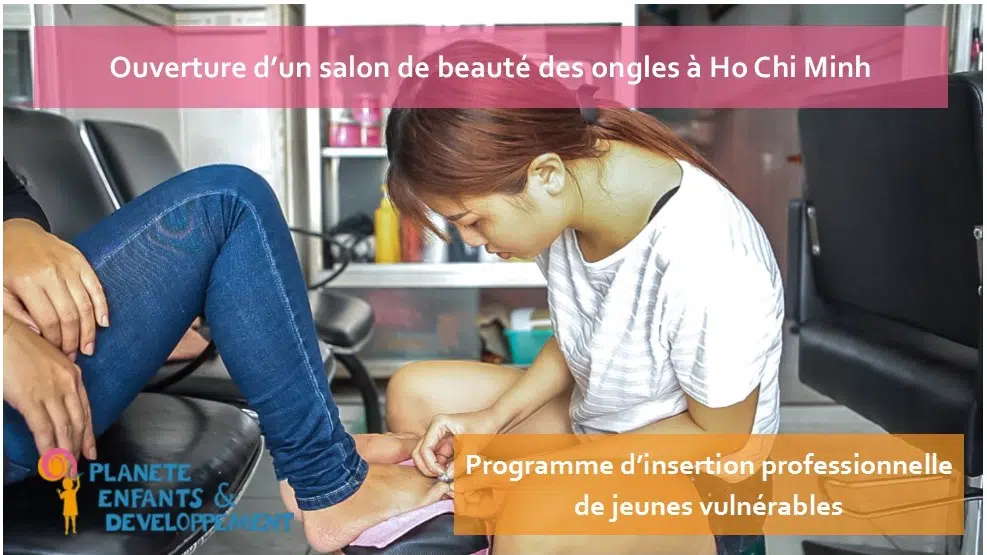 The city ofHô Chi Minh is now being taken over by an internal migration. It faces many difficulties in the areas of employment and professional integration. With a growing workforce, employers' expectations are changing. A whole section of the population in a vulnerable situation, particularly young peopleThis means that the poorest people in the world do not have access to stable, skilled jobs that would allow them to escape poverty in the long term.
Professional training is therefore a priority.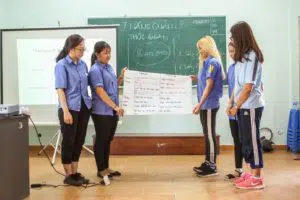 Since 2013, Planète Enfants & Développement has been helping these troubled youth to integrate vocational training and support them in their job search.
In partnership with training centers, our team also seeks to popularize work-study training and apprenticeship to compensate for the lack of practice provided. It is in this context that we have created a nail salon open to the public!
This salon, which has just opened its doors, will combine practical work with a real clientele and theoretical courses. A few dozen young people a year will benefit from this training.