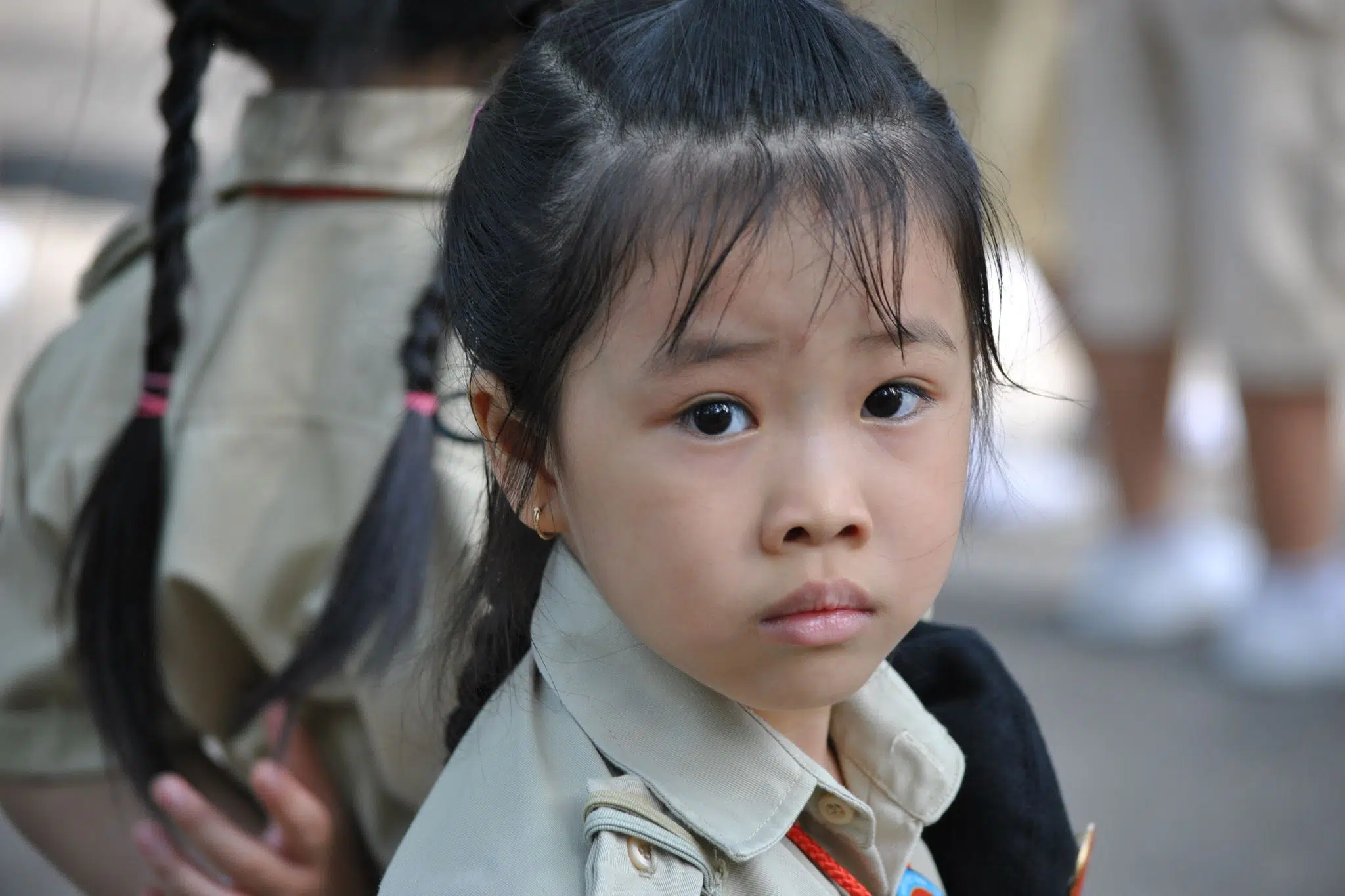  Family support | Socio-professional integration
 2021-2024
Protecting child victims of trafficking
While nearly 6 children out of 100 are exploited in Vietnam, and their identification and care are deficient, Planète Enfants & Développement launches a new project to protect child victims of human trafficking and accompany them towards their reintegration.
The phenomenon of human trafficking, especially of children, is largely underestimated in Vietnam. 
According to the organization Coram International, nearly 1.5 million children are exploited; while Vietnam only recorded 480 child victims of trafficking in 2018 :
Local authorities focus on international trafficking, while 92 % of victims remain in the country. 

Identifying forced labor is complex because Vietnamese law allows children over the age of 13 to work three hours a week.
Coram International also estimates that fewer than 1 in 10 trafficked children receive support.
A large proportion of victims are excluded from care mechanisms: migrants, children exploited by their families, children between 16 and 18 years of age.
And for fear of being singled out, victims of human trafficking rarely seek help.
Finally, when children are lucky enough to be identified, the support they are offered rarely allows them to recover and reintegrate into their families or society.
How is your donation used?
For every 100€ collected by Planète Enfants & Développement, 85€ are dedicated to our social mission.
Our projects are evaluated by independent firms. And our accounts are audited and certified each year by KPMG.
hours of work per week allowed from 13 years old
million children exploited
Planète Enfants & Développement has decided to support 500 children in 3 homes for vulnerable children in Central and Southern Vietnam (in Ho Chi Minh City and Phan Thiet).
Support and care of children, training of partners
After having identified the child victims of human trafficking in the 3 supported homes, we wish to offer them a personalized social follow-up. They will receive medical care, psychological assistance and legal support. 
We plan to train our partners' staff and develop procedures to define all the steps necessary to support victims, from initial care to post-reintegration follow-up. 
Social reintegration of children
As most of the victims have dropped out of school, children and youth over 12 years old will have access to vocational training, as well as information on employment and micro-entrepreneurship, to reintegrate them according to their personal projects. 
The children's families should also be identified and provided with social follow-up to encourage and facilitate reintegration into the home when possible.
Raising awareness of human trafficking among families
Finally, we are planning numerous events, film screenings and debates, to raise awareness among families about the traps used in trafficking networks to reassure and convince parents to let their children go, but also about children's rights.
To protect and help these children, it is essential to enlighten families but also to address the causes of poverty to reduce the risk of migration and exploitation.
Vietnam: more quality childcare for young children
Vietnam: Let's fight against violence against women
Vietnam: accompanying families in distress in Ho Chi Minh
" Human trafficking is an extremely lucrative business since a person can be sold several times over a period of years... even though the average person costs only 90 dollars to buy".
Stéphanie Selle, Cambodia Director of Planète Enfants & Développement
Our partners in the field
CSWC: organization that manages a day care center in Phan Thiet for about 100 children and young people between the ages of 6 and 22, who have been or are at risk of being trafficked.
The CTSE (Center for Social Work for Children) which runs a home to support and train 110 youth and street children aged 6 to 16 in the Go Vap district of Ho Chi Minh City.
Thien An Charity School which hosts 230 children (half of whom attend school only in the morning and work to support their families in the afternoon), under the supervision of DOLISA, in Binh Tan district.
The Dolisa :
the government agency that oversees child protection throughout Ho Chi Minh City.