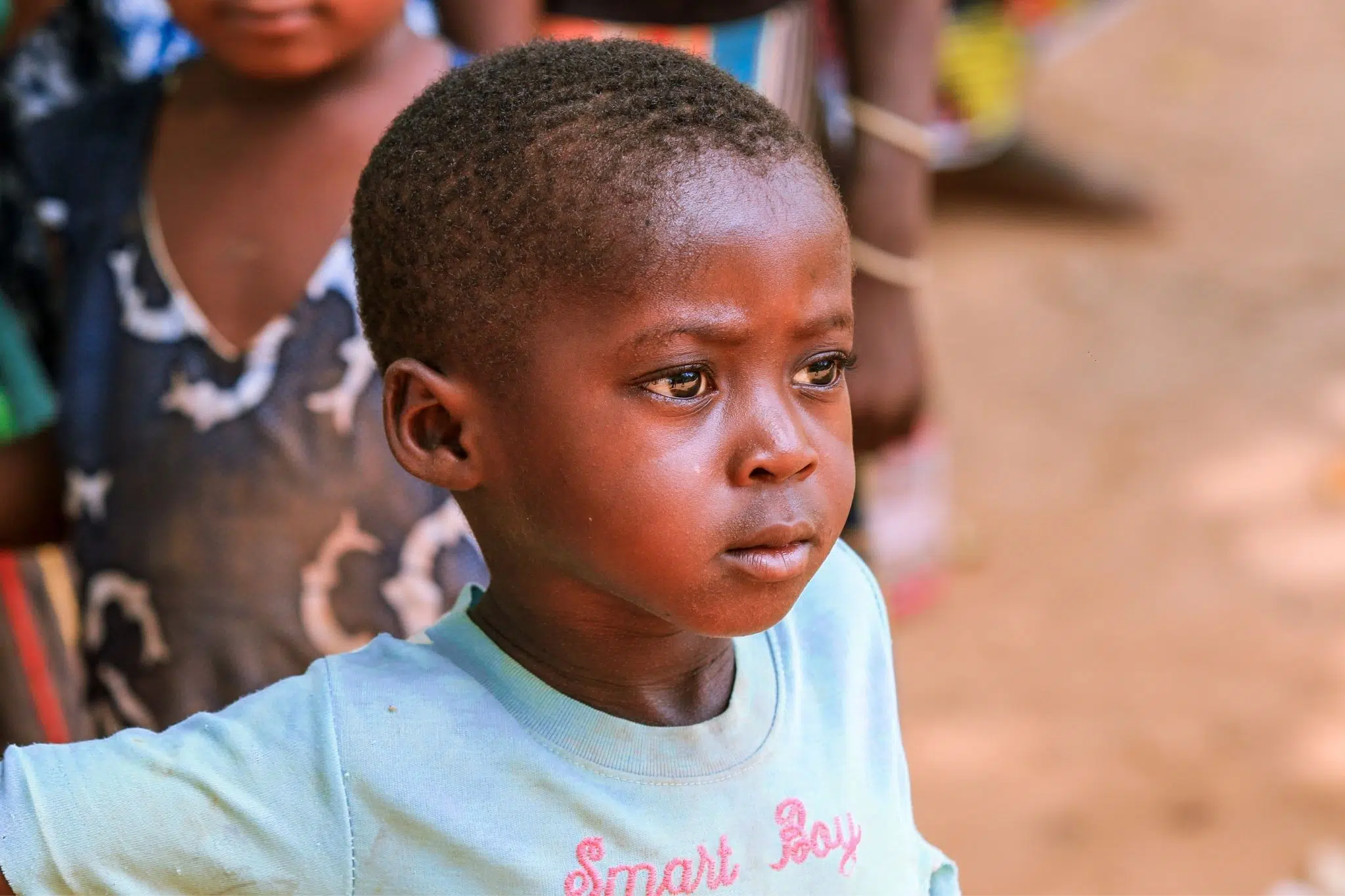  Early Childhood Development | Protection from Violence | Family Support  2022
Protect and integrate internally displaced children and women
By the end of 2021, Burkina Faso will have more than 1.5 million internally displaced persons (IDPs) in the country. These Burkinabes, who leave their region to escape the violence of armed groups, find themselves in unsanitary conditions, without jobs, access to school or health care.
A landlocked country, particularly between Mali and Niger where terrorist groups have been rampant for the past decade, Burkina Faso has faced a dramatic rise in violence since 2015.
Terrorism, which has spread from the east to the west of the Sahel zone, has affected a large part of Burkina Faso and has brought up internal quarrels and wars. As a result, attacks by various armed groups on the civilian population have multiplied.
In the villages, many families are threatened, looted and forced to flee. By the end of 2021, there will be more than 1.5 million internally displaced persons in a country of 20 million people.
The sudden departure of many farmers has brought crops and livestock to a standstill. The prices of raw materials have risen sharply and famine is also threatening the country.
Women and children are among the first victims of this situation
85% of internally displaced persons are women and children.
In addition to malnutrition, there is the psychological and physical trauma of displacement, as well as school dropout and sexual violence.
According to official figures released in early 2022 by the government of Burkina Faso, more than 3,000 schools are closed due to insecurity (131% of the country's schools), depriving 500,000 children of an education.
As for women, they are increasingly victims of violence in the villages they flee, but also when they are isolated during their displacement or in the host city.
Demographic, social and economic tensions in the host areas
Pressure is increasing in the host areas. In the north of the country, the city of Ouahigouya, with its 125,000 inhabitants who are often in precarious situations, is home to 88,000 displaced persons.
How is your donation used?
For every 100€ collected by Planète Enfants & Développement, 85€ are dedicated to our social mission.
Our projects are evaluated by independent firms. And our accounts are audited and certified each year by KPMG.
of internally displaced persons
of the displaced are women and children
It is in this context that Planète Enfants et Développement, already present in the Province of Yatenga, wishes to propose a response in 2022 to Protect 500 children and support 50 women in Ouahigouya.
Setting up and running a "Child Friendly Space
Uprooted, uneducated, sometimes violent and isolated, displaced children need to find a protective environment. With our local partner, the Association des Garde Bébés, we would like to offer a space to welcome displaced children, as well as children from the host city, in order to create a bond.
A facilitator and a social worker will organize various extra-curricular activities and information sessions. They will listen to the children and parents and will be able to identify the children who need individual follow-up and the women in distress.
Follow-up of children in great difficulty
Children in great difficulty, victims of abuse, malnutrition, school dropout, physical and psychological health problems, will be followed individually within the center and can be referred to the appropriate social and health services to solve their problems.
Financial support for women in distress
Many displaced women find themselves alone with their children, in unsanitary housing, without even access to drinking water and sanitation, unable to feed their children properly.
This is unacceptable. In order to help them get out of the water and provide for their basic needs, we want to pay them an allowance of 10€/month for 10 months.
Support for the professional integration of women
Our social worker will help these women regain their confidence, express their skills, seek employment and develop income-generating activities (IGAs).
We will also offer them a childcare service so that they can devote themselves to their work with confidence and serenity.
Burkina-Faso: Improving early learning for children aged 3 to 6
Burkina-Faso: Support for parenthood
Burkina-Faso: the job of childminder for the awakening of children
Our partners in the field
Association des Garde Bébés (AGB):
Created in 2012 and formalized in 2017, the AGB acts in Ouahigouya to develop Early Childhood. It raises awareness among parents and offers childcare for the youngest.
Provincial Directorate of Women, National Solidarity, Family and Humanitarian Action of Yatenga :
This state department coordinates the humanitarian response in the Yatenga province. Its social workers participate in the individual care of vulnerable children.