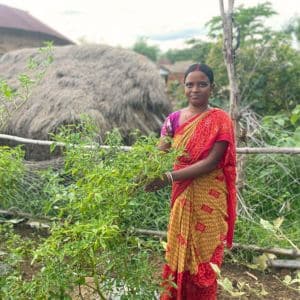 Planète Enfants & Développement is broadening its scope of action in India, alongside underprivileged children, since the members of our respective general meetings voted last June to merge the Calcutta de la Rue à l'Ecole association with our own.
For over 20 years, the volunteers of this small organization have been supporting the Indian NGO Tomorrow's Foundation in Calcutta to finance the schooling and rehabilitation of street children, vocational training for marginalized young people and adapted support for children with disabilities.
Tomorrow's Foundation has been supporting 3,500 children in the slums of Calcutta and over 5,000 children in the villages of West Bengal with a team of over 150 professionals for over 30 years.
India's school system remains highly unfair. This country, which can supply the leaders of the world's biggest digital companies, also leaves out the poorest children, denying them access to school or a quality education.
The Calcutta de la rue à l'école association, thanks to its French sponsors and donors, supports Tomorrow's Foundation in its ongoing innovation to stimulate the Indian government authorities in modernizing their educational projects, to offer support to children with learning difficulties, to remotivate and accompany those who have dropped out of school to work, to offer an education adapted to children with disabilities, to offer quality vocational training to young people, whether in the urban (digital marketing, etc.) or rural (agriculture, machinery driving) sectors.
This support, from primary education to entrepreneurship or employment, is based on constantly renewed teaching techniques, sometimes in the face of adversity, as in the Covid years when schools were closed.
It is with great enthusiasm that Calcutta de la Rue à l'Ecole joins Planète Enfants & Développement. Certain of our shared values and alignment, and of our desire to remain "on a human scale", this alliance will enable us to create synergies in the field in favor of education, professional integration and child protection, as well as to diversify our sources of funding to support more children and families.
We have already submitted a request for 500,000€ in funding from a public donor for a project to develop education in the rural areas where Tomorrow's Foundation works, with a focus on the climate: our application has been shortlisted. We look forward to bringing you the good news very soon!