In need following the long weeks of confinement that are ending in Ho Chi Minh City, 286 vulnerable families benefited from a new food distribution organized on September 29 with our partner HACRP and local authorities.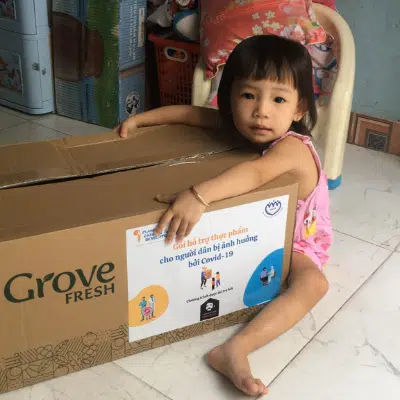 These families, whom we follow in the framework of awareness sessions on Early Childhood, find themselves in great difficulty. During conversations with our social workers, they all stressed the loss of their job and no longer have enough income to feed the children and pay their rent. Indeed, the population of Ho Chi Minh City has been suffering greatly from the Covid-19 pandemic since June 2021 as the city has been in very strict confinement, with a ban on going out even for shopping.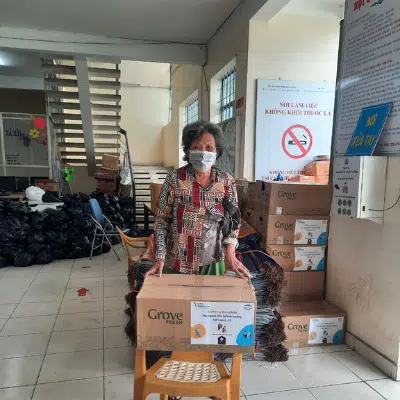 The food baskets distributed at the end of September to these families, in the districts of Thu Duc and Tan Phu, are just enough to keep them from going hungry for some time. We need to continue our work to individual follow-up to continue to to meet their needs over the next few weeks.
>> See the article on the food distributions organized this summer