Since Sunday, January 22, 2023, it is time to celebrate Tet, the period that formalizes the passage to a new lunar year.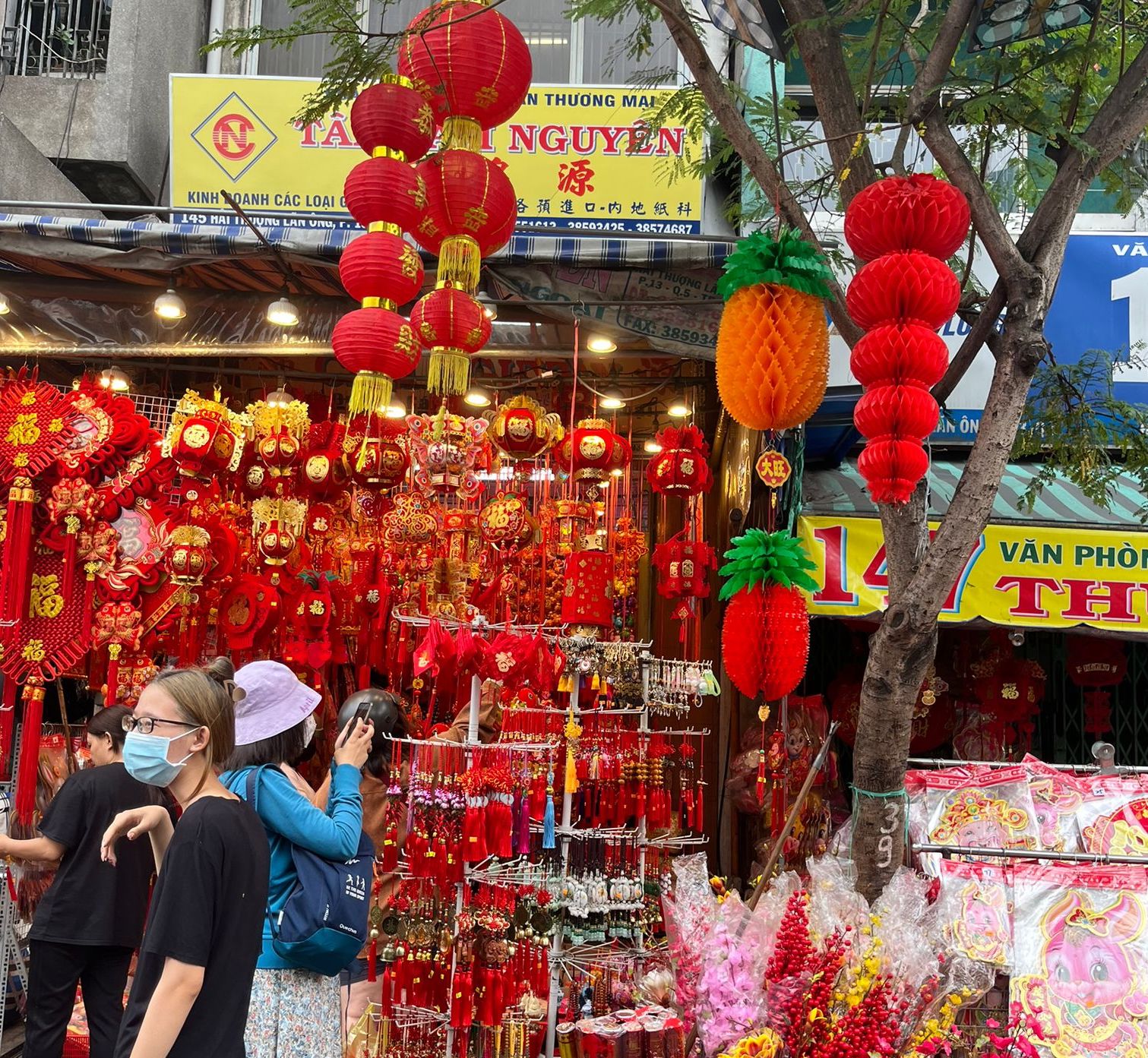 It is about two weeks before the festival that the announcement of the Lunar New Year is declared. It is the occasion for the inhabitants to decorate their houses and to invite all the family for the annual meeting which should not be missed.
Every household prepares for the celebrations in the best possible way by not missing to cook bánh chưng, the famous sticky rice cake. The Vietnamese put the little dishes in the big ones because according to the traditions, the first day of the year will be determining for the following year so it is not advisable to be in a bad mood that day!
Tet is also one of the most important events of the year in Vietnam because contrary to Western customs, the Lunar New Year festivities extend to 7 days.
Since ancient times, Vietnamese and other Asian countries have followed the lunar calendar based on Chinese astrology. Thus, to celebrate the Lunar New Year, we talk more about an animal than a number. 2023 will be the year of the cat in Vietnam.
Even if the Gregorian calendar is universal, the Chinese calendar is still very much followed because the customs are well anchored.
From firecrackers to chase away the spirits to markets filled with flowers, all the senses are solicited! We wish all Vietnamese a very nice year of the cat!