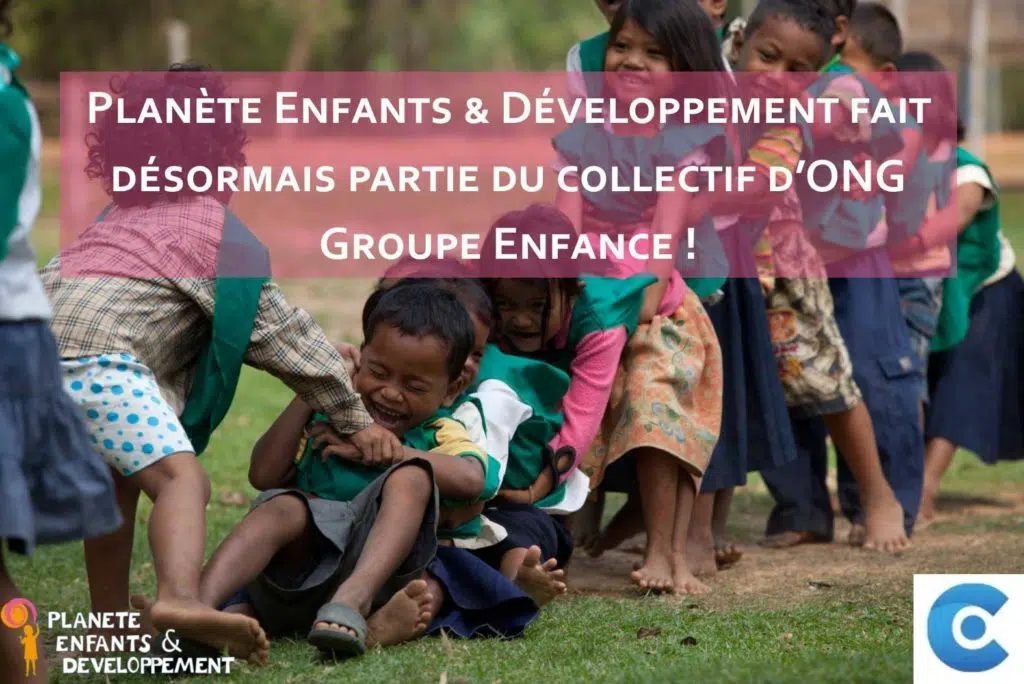 We are pleased to announce that Planète Enfants & Développement is now part of the Children's Group!
Our entire team is delighted to join this NGO collective that has been mobilizing since 2014 to promote children's rights internationally by intervening with public authorities, civil society involved internationally and the general public in France.
The members of the collective bring their expertise to bear on several complementary themes related to children's rights and their healthy development. The objective is to alert on this lack of consideration and to publicly engage in order to put forward the essential stakes that represent the good development of the child!
This fight for more equality is in line with the commitments we have been carrying for many years within Planète Enfants & Développement. We are therefore delighted to be able to work alongside all these associations with a common goal: allow children to grow up in a better world!
Find out more about the Just Children Group HERE !