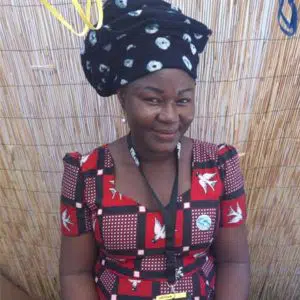 How is the young educational material brand Biibop doing?
Our social enterprise was officially launched last May and a dozen nursery schools in Ouagadougou have already placed their trust in us. The orders are coming in, it's motivating. The children but also the parents and the professionals of the Early Childhood are very happy with our products.
Who is currently working on games and toys?
Biibop is a 100 % brand from Burkina Faso. 5 local artisans work in our workshop in the Pissy district of Ouagadougou: a carpenter, a painter, two seamstresses and a calabash designer/cutter. We also collaborate with Kogl Zakaa, a collective of 5 women who make the crocheted dinettes and with the Association Zoodo pour la Promotion de la Femme which makes faso danfani fabrics.
What are the next steps for Biibop?
To improve the quality of our 24 products of course and to standardize the production according to our manufacturing charter. We also want to design a new collection in 2020. As soon as possible, we will lower our selling prices for schools, so that a maximum of them can offer quality educational material to children. Today, Biibop meets schools, professionals and families in its showroom, during short sales or events in Ougadougou. Tomorrow, we want to develop more widely in the country!
BiiBop develops and markets a brand of equipment and educational toys committed to the future of children under 6 years of age in Burkina Faso. BiiBop allows nursery schools and the families to have, at an affordable price, quality educational material to encourage learning through play. This social and solidarity-based company helps early childhood professionals in their work, contributes to the improvement of educational practices and works to promote equality between girls and boys.
To learn more, visit the Biibop project sheet.
November 2019