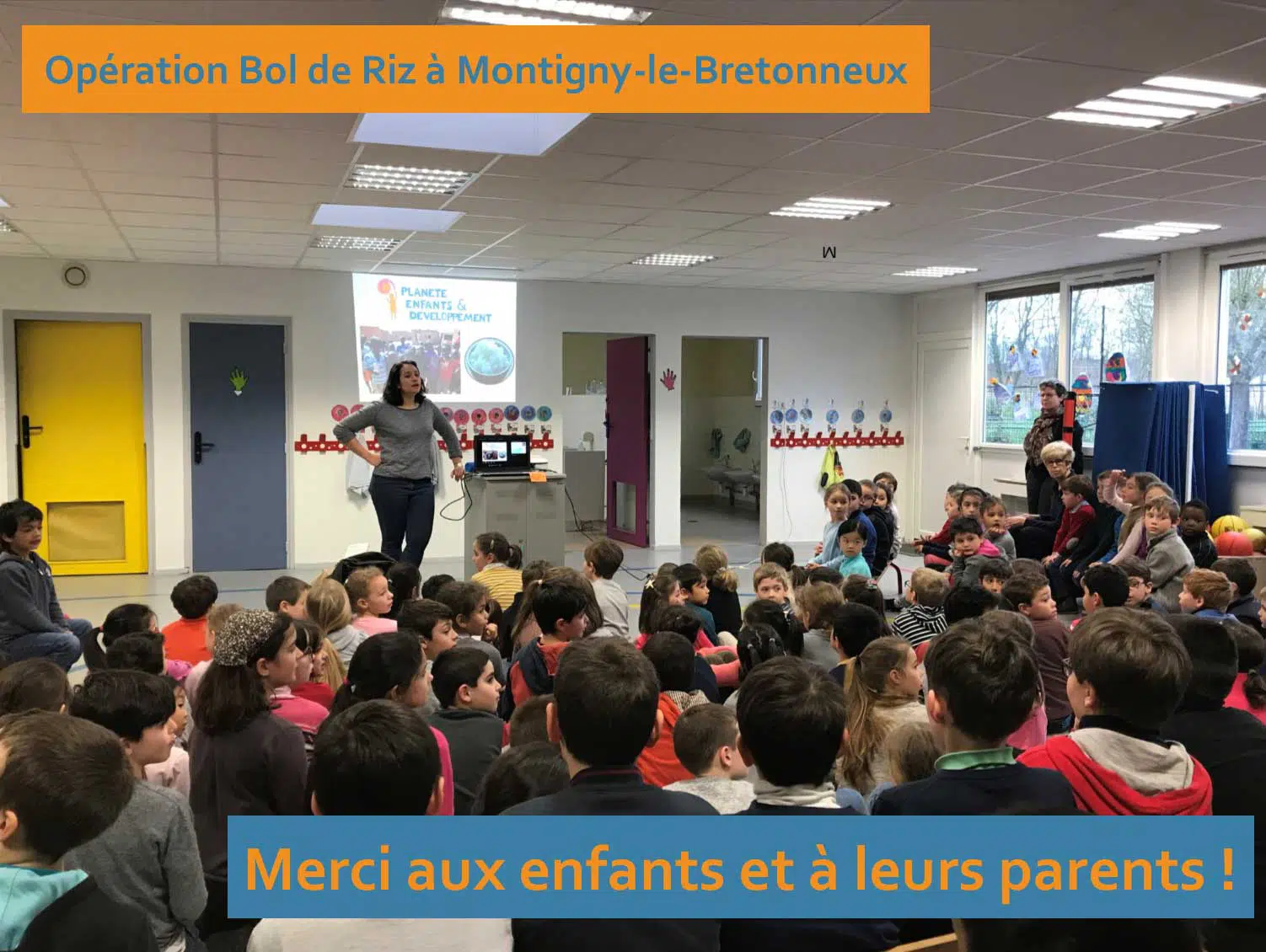 This kindergarten and elementary school has indeed graciously made us donation of the difference in the amount of money raised between a normal meal and a single bowl of rice (and a banana!) served to the children on Friday, March 30.
This operation which is a solidarity action, of sharing and communication around the theme of humanitarian and associative actions allowed us to exchange directly with the children of the school.
With simple words, pictures and videos we were able to capture the attention of the younger children who were curious, just like the primary school children. We had very pertinent questions about the differences in the way of life, about the games used by the children in our 4 countries of intervention, etc... The remarks about the importance of the school for "To be able to learn to read and write, to allow mom and dad to go to school and for us later to choose the job we want. were just as interesting.
The teaching team, the children and ourselves have greatly appreciated this beautiful moment of exchange and learning, learning as much on one side as on the other!
Thank you to the school "Les Sources" for its generosity.
We would be happy to try again, please contact us for that.