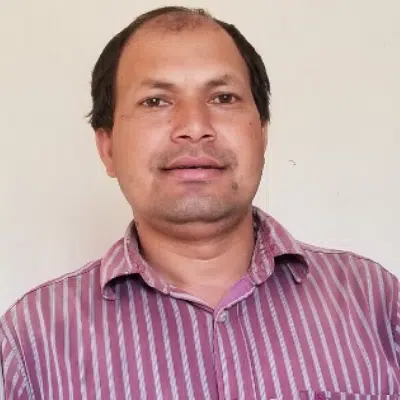 Discover the portrait of Kumar Khadka, Administrative and Financial Manager of Planète Enfants & Développement in Nepal. 
"I live with my family in a small village 20 kilometers from Kathmandu.
I have been working at Planète Enfants & Développement since 2012 as an Administrative and Financial Manager in Nepal.
As we are a small team, I have a variety of tasks. I plan the budget for each project in Nepal, manage our accounts on a daily basis and make sure that the forecasts are respected in every detail by our colleagues and our partners.artenaires. My role is to control the proper use of funds. And I am also responsible for monitoring and evaluating the work of the partners who work with the populations we support.
In 8 years in the association, I had the opportunity to acquire human resources management skills, such as offering training, coaching teams and getting people to work together as a group. 
April 27, 2020