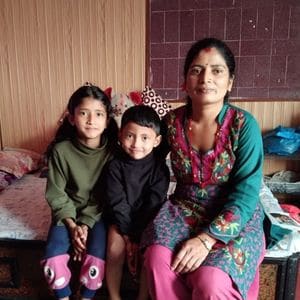 Mother and daughter, Sita and Sanu* live in Kathmandu, Nepal. We met them in a school that we support and where we offer parenting support sessions. We meet family stories like theirs every day. Let's take advantage of the International Day of the Family this May 15 to honor their courage and the family support work accomplished by our teams and partners for 18 years to help them.
Sita is originally from the Bajhang district in northern Nepal. She now lives in Kathmandu and works as a domestic worker. She is married to a police officer. Together they have two children, a boy and a girl. Her daughter is 7 years old, her name is Sanu.
Sanu attends a school that we support and where we regularly offer parenting support sessions, with our partner Child Nepal. It is on this occasion that we met mother and daughter.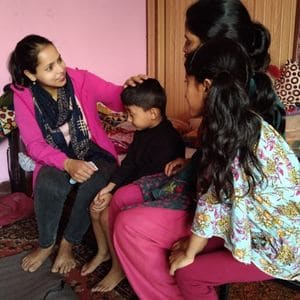 One day, Sita confided in Sushila, the social worker in charge of facilitating the parenting education session. She told her about the violence that she and her daughter were experiencing at home. Her husband drinks and beats them. The little girl, who was ignored by her father because she was born a girl, was very upset and gradually withdrew until she refused to go to school and to eat properly. She lost weight.
We then decided to provide them with regular psychological support, both at school and at home. Discussions, game therapy to free themselves from anxiety, a counselor met with them for several weeks. Today, they are gradually regaining their confidence. Sanu eats and sleeps better, which relieves her mother. They are making progress. It remains for these mother and daughter to get out of the vicious circle of domestic violence to envisage a brighter future.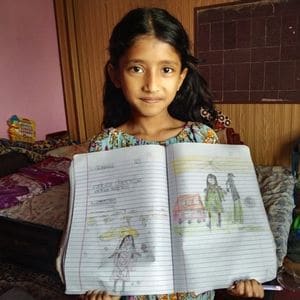 > Learn more about our missionsfamily accompaniment in our countries of intervention
* We have changed the first names of this mother and her daughter.