"We already didn't have much, but since the beginning of June, we have nothing left". Faced with the emergency in which the families in Ho Chi Minh City find themselves, we organized 2 food basket distributions in July, with the help of our local partners.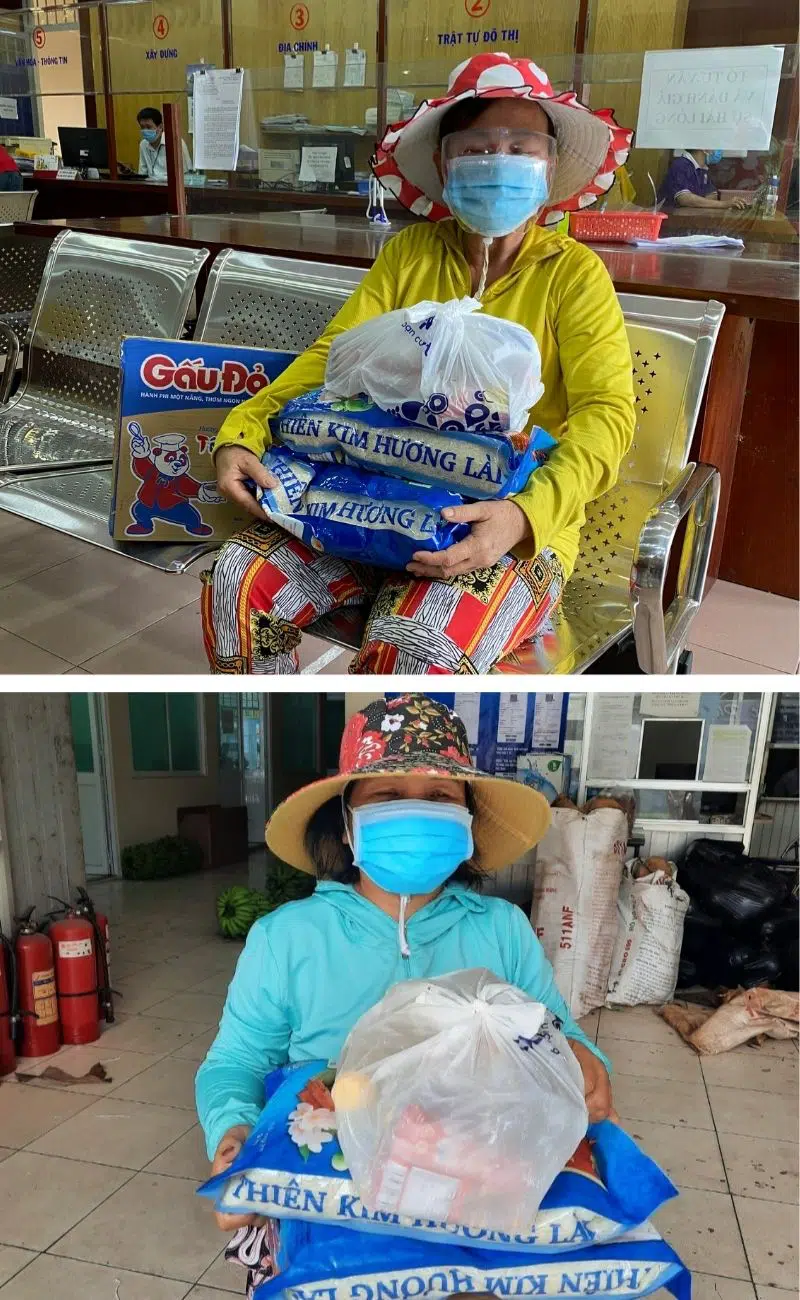 Thanh Truc is one of the 200 families that we support in one of our early childhood education projects in Ho Chi Minh City, and who can no longer cope with their daily lives because of the pandemic.
" Since the beginning of the confinement, we have no income, no money to buy food and pay the rent. We live in a house that we rent 5 million Dong per month (180€), with my husband, my 2 children and my parents. I take care of the house. Before, my husband was a cleaning man and my father was a tuk tuk driver. We already had not much, but since the beginning of June, they are unemployed, we have nothing. I do some cleaning for our landlord to pay the rent, I borrow some money from people around me to buy medicines and I go to the food distributions of the associations to feed us. "
To fight the pandemic, strict restrictions have been put in place: the population is under strict confinement, places open to the public are closed, factories that are functioning must not let their workers leave the premises, hospitals are full. Many people are unemployed and have no income to cover daily expenses (food, rent, medicine...). In Vietnam, it takes 3 years of seniority in the company to be entitled to unemployment benefits, which amount to 1 month of allowance per year of seniority. Almost all of the precarious families that we support in our projects do not have access to this benefit.
To help them in an emergency, we organized food parcel distributions. With the support of the British International School and HACRP, we provided 100 families with rice, instant noodles, fish, meat, sauces, sugar and salt, but also soap and toothpaste. In addition to providing these basic necessities, we have set up a hotline for our social workers to keep in touch with the beneficiaries in need.
We are concerned that this situation will continue in the coming weeks and are looking into organizing more food distributions if our budgets allow.
We need 2,200€ to organize a new distribution in the next few days for another 100 families that we support.
>> You can contact us help by making a donation