"Mothers are forced to quit...or worse, leave the kids home alone"
A solution, crèches in factories in Cambodia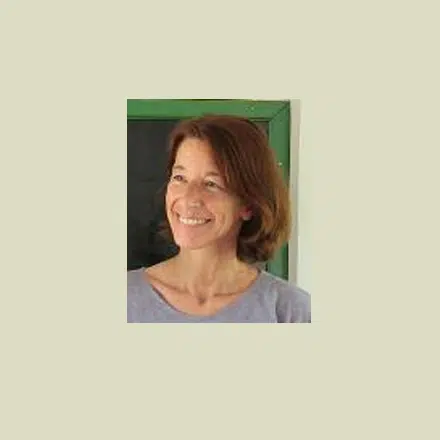 Nathalie Dupont, Cambodia Director of Planète Enfants & DéveloppementShe explains how industrialization has changed the lives of Cambodian families, the dramatic consequences for many children and her work to help the State find solutions, with day care centers in textile factories.
What are the childcare options for toddlers in Cambodia?
The current situation is complicated: the demand for childcare has exploded with the massive entry of women into the workforce formal. But families cannot afford to pay for the few private crèches. A female worker in the textile sector would have to pay 70 to 100% of her 180$ monthly salary! And there is no public crèche in Cambodia. There are few solutions for these mothers: entrust their children to grandparents who are sometimes illiterate and in poor physical and psychological health, resign, or worse, leave them alone all day. It is not uncommon for children to suffer from malnutrition and lack of care, not to mention lack of stimulation. This situation is unbearable. Cambodian law requires day care centers in factories with more than 100 employees, but they are rarely set up due to a lack of clear guidelines from the government. When they do exist, they are run by unqualified factory employees.
Why did the Cambodian government turn to Planète Enfants & Développement to develop in-company daycare centers?
We have been present in Cambodia since 1984 and we have already created with the state the current kindergarten model. The government naturally turned to us to help set up a model for factory crèches. We worked with the Ministries of Labor, Education, Health and Social Affairs to develop the first training guide for childcare assistants and a general framework for factory crèches.
Planète Enfants & Développement has just signed its first partnership with Trax Apparel, supplier of big brands such as Adidas, Puma..., to support the opening of a crèche in its premises in Phnom Penh. What does this support consist of?
With this pilot project, Planète Enfants & Développement wants to contribute to breaking the cycle of poverty The project will allow mothers to keep their jobs and will ensure better care for children under 3 years of age. This support will make it possible to offer conditions of awakening, development and protection adapted to 60 children.
With the technical and financial support of our partner People & BabyWe will renovate the existing premises, equip the crèche with appropriate teaching materials, recruit educators and childcare assistants with the factory's human resources department, train them, advise them and evaluate the project for a year. The Trax Apparel daycare center will open in July 2019.
This pilot project will test a model to be deployed. Four other daycare centers managed by companies should open in or near their premises. A multi-company crèche will also be tested.
May 2019