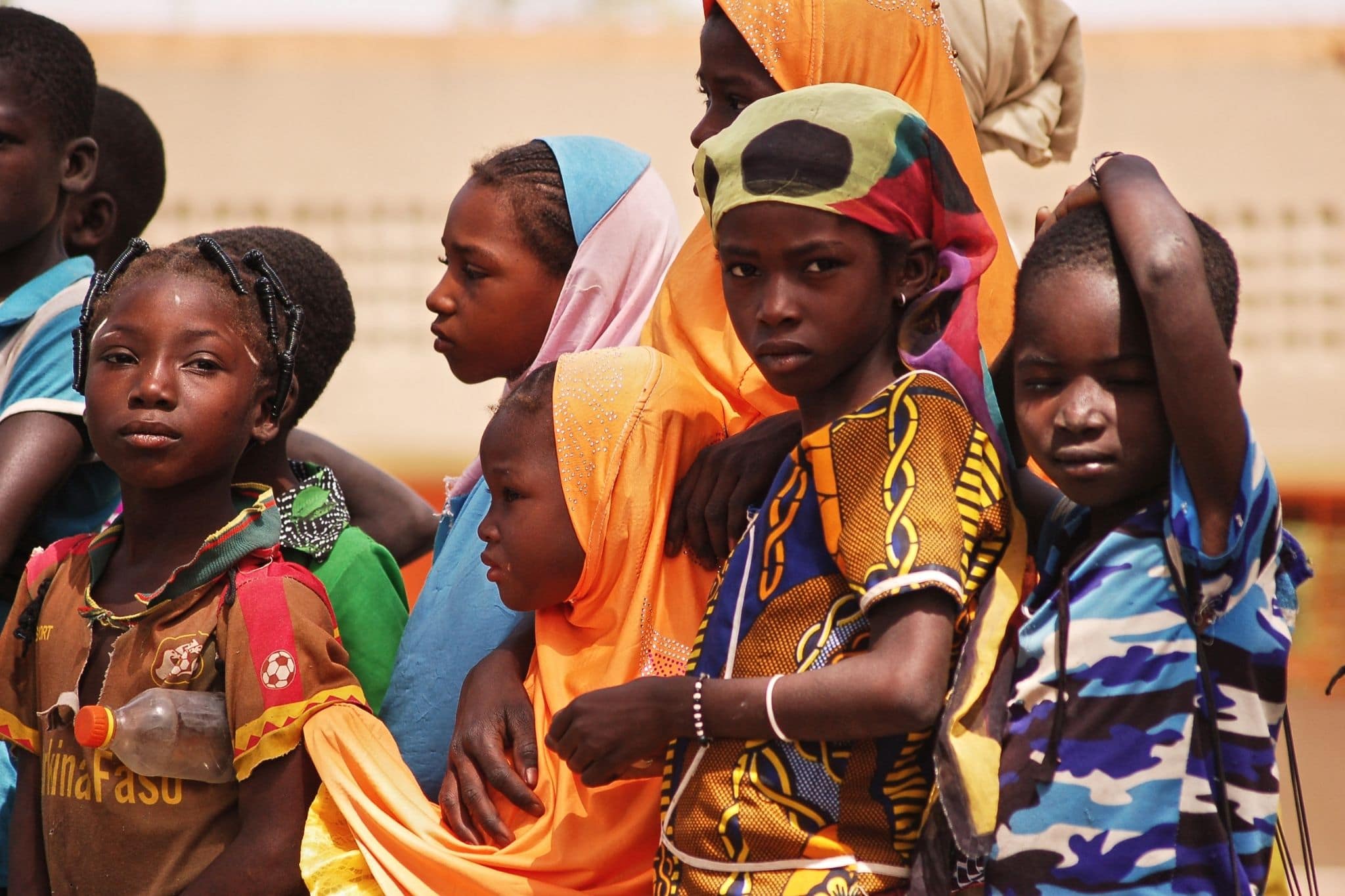  Early Childhood Development | Family Support  2019-2021
For efficient social and civil services 
La population burkinabé explose dans les grandes villes, sous la pression des naissances et des déplacements internes. 23% des enfants de moins de 5 ans ne sont pas déclarés à la naissance. Planète Enfants & Développement participe à la modernisation de l'état civil au Burkina Faso et à la promotion du planning familial pour l'avenir des enfants.
Burkina Faso is experiencing high population growth and rapid urbanization.
The capital city of Ouagadougou, with a population of 3 million in 2019, is expected to grow to between 10 and 20 million by 2050. 
More and more Burkinabes are crowding into the suburbs of Ouagadougou, in what are called "undeveloped areas" where access to water, electricity and transportation is limited. The standard of living is very low.
The State is struggling to cope. The Centre West and the Boucle du Mouhoun are also regions affected by this great poverty. 
In the areas where we work, only 30% of the inhabitants have a birth certificate.
Sans acte de naissance, pas d'identité : il n'est pas possible d'obtenir son certificat d'étude, d'avoir un travail déclaré, de voyager, de voter… L'accès à l'État civil au Burkina Faso est un réel défi pour lutter contre le phénomène des "enfants fantômes ». 
How is your donation used?
For every 100€ collected by Planète Enfants & Développement, 85€ are dedicated to our social mission.
Our projects are evaluated by independent firms. And our accounts are audited and certified each year by KPMG.
of children under 5 years of age are not reported
of children reported within 2 months of birth
is the country's ranking on its Human Development Index
This project is managed by a consortium of 5 NGOs led by the Foundation Terre des hommes-Lausanne. Each of the organizations is implementing one or more components of the project in the Boucle du Mouhoun and Centre West regions of the country.
The missions of Planète Enfants & Développement :
La modernisation des services d'état civil au Burkina Faso
We conducted a study in late 2019 that revealed that the physical filing system is inadequate to facilitate document retrieval, that there is no digital filing, and that registrars are not adequately trained.
Following this assessment and our recommendations, the Direction Générale de la Modernisation de l'Etat Civil developed training modules for its agents, in collaboration with PE&D. Then, in July 2020, we trained a group of 11 civil administrators and 4 archive curators, who cascaded the training to the 255 agents of the two regions in the summer of 2020. This training addressed the legal and procedural standards for maintaining, filing, preserving, and reconstructing vital records. 
We have also provided 40 communes with 2 filing cabinets per commune. They will also receive a laptop and a printer in 2021.
Family support
In 2019, we trained 10 local associations in the methodology of family support, with the goal of supporting nearly 2800 families in difficulty. Now it is a matter of supporting the facilitators of these associations in the follow-up of these families. 
The "school for husbands"
In 2020, we supported the formation of 289 "husband schools" to involve male volunteers in improving the living conditions of disadvantaged families.
Each husband's school meets once a week. For example, they discuss sexual and reproductive health, family planning, nutrition for pregnant women and children, actions to fight violence against women...
These sessions allow us to observe and identify partially convinced men, for whom a home visit is recommended to specifically support them.
Based on the principle of cascading benefits, the project is expected to improve the living conditions of 2,700 families and over 3.8 million people in the region.
Burkina-Faso: Support for parenthood
Burkina-Faso: the job of childminder for the awakening of children
Burkina-Faso: Improving early learning for children aged 3 to 6
Burkina Faso: BiiBop, a social enterprise for games and toys
« L'état civil au Burkina Faso est désuet et embryonnaire. Ce n'est pas toujours la faute des familles. Dans les mairies, il y a des goulots d'étranglement, une charge de travail énorme, un manque de temps, de moyens et de connaissances de la loi. "
Interview in La Croixof Moustapha Ouattara, our project manager
Our partners in the field
Social Marketing and Health Communication Program (PROMACO)