As part of its national event to celebrate women on the weekend of March 6 and at the request of the Ministry of Women*, Planète Enfants & Développement has set up a mobile crèche in Ouagadougou, Burkina Faso. It allowed the 400 participating women to entrust their little ones to our childminders.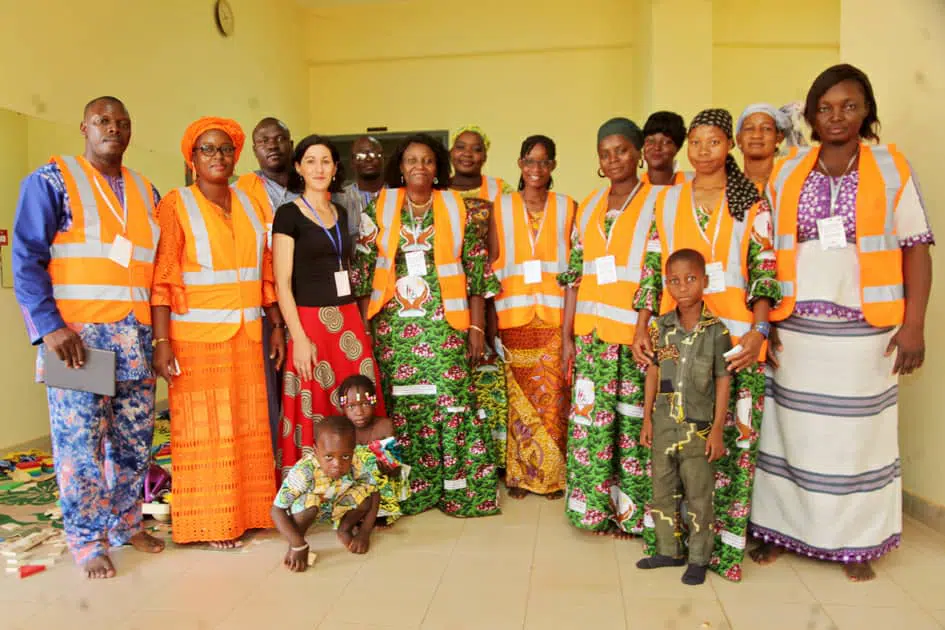 For Planète Enfants & Développement, this event was an opportunity to promote this new way of childcare and to highlight the work of the childminders we have trained. Moreover, it is with Biibop handmade toys They interacted with the many little ones who were entrusted to them. They were able to demonstrate the success of these trainings to the Minister Hélène Marie Laurence Ilboudo and also to the First Lady of Burkina Faso who visited us at the site of the mobile crèche.
An invitation and a visit that symbolize the recognition of our work for the emancipation of women through training, that support the development of Early Childhood in the country and that give us strong support in the continuation of our activities in these areas. Since 2018, 150 women have been trained as childcare assistants and it is now a new group of 150 women currently in training who are about to get their certificate.
For Planète Enfants & Développement, March 8th was also an opportunity to remind the importance of women in all its projects with one objective: to reduce inequalities. This includes better access to education as provided by the boarding school for Chepang girls in Nepal, more responsibility within the neighborhoods with the Hali project in Cambodia or more support for victims of violence with the Hy-Vong project in Vietnam.
*Helene Marie Laurence Ilboudo is in charge of the Ministry of Women, National Solidarity, Family and Humanitarian Action in Burkina Faso.
March 23, 2021