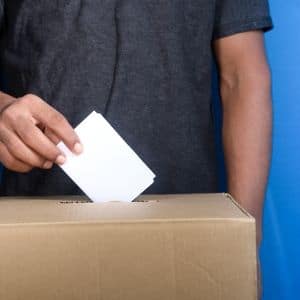 Nepalese municipal elections are taking place this Friday, May 13. A major event in Nepal's political life as these are the 2nd municipal elections in the country's history since the establishment of the Nepalese constitution in 2015 and the gradual establishment of its institutions. Buddi Shrestha, our Director of Operations in Nepal, talks about the importance of these elections for the country but also for our activities on the ground.
How does the political life in Nepal work?
The monarchy was abolished in 2008 in the country. Nepal is now a republic with a system based on 3 levels: the federal level and 7 provinces divided into 753 municipalities. We elect this Friday the representatives at the municipal level.
Political instability, which was supposed to be reduced after the formation of a government with a majority of seats in parliament in 2017, remains a huge challenge at home. The Supreme Court declared the Prime Minister's dissolution of parliament in 2020 illegal and reinstated it, but the political turmoil gave way to a split in the powerful Communist party formed by the United Marxist-Leninists and the Maoists. As a result of this split, coordination with government officials has become more difficult at the local level.
Is there a popular fervor around these elections?
While many people remain wary of political parties, overall the population is mobilized to vote. With the application of the electoral code of conduct, the country is at a standstill for 5 days. In Kathmandu, almost all the establishments are closed to allow the population to return to their homes to vote.
What are the issues surrounding these elections?
The 18 million voters will elect, from among nearly 80 political parties, the municipal council, mayors, deputies and district presidents. In the federal system, which is highly decentralized, the power of the municipalities is quite important in improving people's daily lives: infrastructure development, social progress, employment opportunities, control of corruption, access to education, etc.
These elections therefore also have an effect on our activities with the people. Education, for example, is the sole responsibility of the local municipality with whom we work closely and who must approve each of our projects. If the municipal team is sensitive to the development of early childhood, for example, it will be easier for us to advocate for the development of public budgets allocated to this field.
> Learn more about our projects in Nepal