The Holi festival is officially launched since Monday in Nepal, with the installation of a chir, a bamboo pole decorated with a shrine of fabric strips, on the historical square of Basantapur Durbar in Kathmandu. But what is Holi, the festival of colors?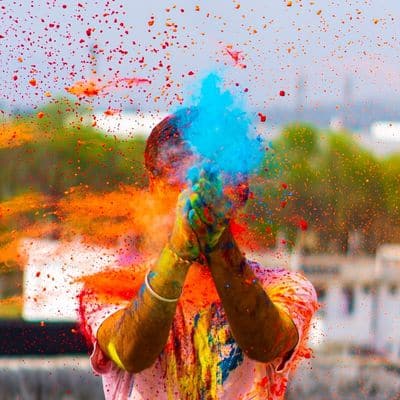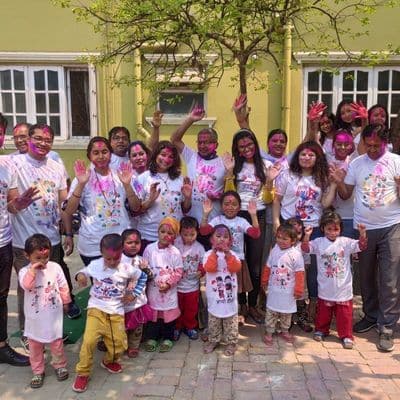 Holi, otherwise known as the festival of colors, is celebrated by Hindus as the triumph of good over evil. It officially begins on the full moon day of the month of Falgun (March) according to the Hindu calendar. This year it falls on March 6 in the Kathmandu Valley and mountainous regions, and on March 7 in the Terai region of southern Nepal. Holi, which is also celebrated in India, marks the beginning of spring.
The Holi festival is usually shared with loved ones, family, friends and community members. Participants express their wishes by throwing colored water balloons and colored powder at each other. There is also singing and dancing. The celebration will end on 7e day, with the withdrawal of the chir.
Beyond this festival of colors, Holi is a fascinating cultural and religious celebration that allows one to express joy and love for others, to make amends and to be at peace with oneself for a new beginning!