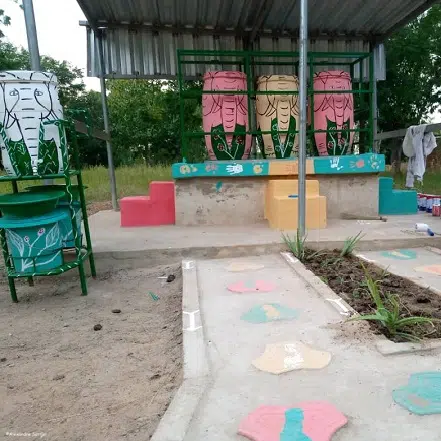 The health benefits of handwashing are well established. But how can we make sure that young children acquire this reflex when awareness campaigns are not conclusive? 
This is the objective of the "Mémoire d'éléphants" program that we are testing in elementary school in Burkina Faso. This playful device, inspired by "Nudge" techniques, aims to anchor the habit of hand washing in young schoolchildren, by transforming a daily chore into a fun routine around a colorful game.
A test to deploy?
Since October and until January 2020, we are testing the effectiveness of the device, comparing 3 sites:
1- A school where handwashing awareness is promoted but without the elephant device.
2- A school with the device but without handwashing awareness.
3- A school in which the device is accompanied by awareness-raising.
If the results are positive, the system could be deployed throughout the country with the support of UNICEF.
November 2019