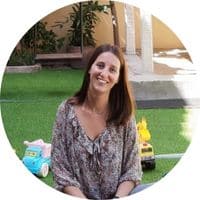 Three researchers from the University of Paris-Dauphine were on a mission in early September to meet with our team in Nepal and prepare the impact study of our parenting education program for 500 Nepalese.
Nolwenn Deschard, our Early Childhood expert, explains.
What is this big parenting campaign in Nepal about?
We have prepared a program of 15 "parenting education" sessions for 500 parents in the Dhading area. During these workshops led by social workers between December 2022 and December 2023 in the form of activities and games, we will discuss current parenting practices, stages of early childhood development, gender discrimination, child protection and rights, the importance of play... Because the only job of the child is to play!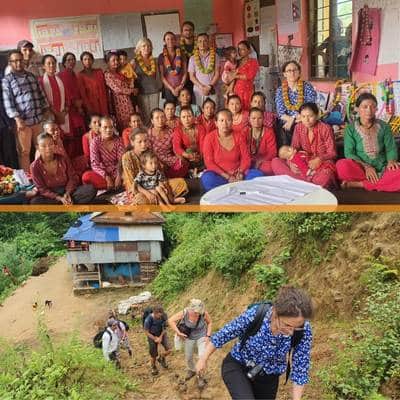 Why conduct these workshops with parents?
Many parents in remote areas of Nepal cannot read or write and have no access to information to support them in the education of their children. It is to them that these sessions are primarily addressed. Our goal is to help them better understand their children, to accompany them in their awakening and their learning, but also their emotions. We hope to make parents aware of sometimes violent educational practices and thus reduce them. 
We also want to improve children's health by providing families with information on how to balance meals, recognize signs of malnutrition, and know what health services are available in their area.
And how will you measure changes in families?
These workshops will be the subject of an impact study led by three researchers from the University of Paris Dauphine, in partnership with ISER-N (the Institute for Social and Environmental Research in Nepal). 1,000 parents will be included in the study and administered a parenting skills questionnaire in November (after the harvest season, festivals and new elections). Their children's overall development will also be assessed at the beginning of the process. Then, these 1,000 parents will be separated into 2 groups: the pole of 500 parents who will attend the parenting workshops (in 50 groups of 10 people), and the control pole of 500 other parents who will not. After one year, the same questionnaire will be reproposed to the 1000 parents, as part of the impact study with the University of Paris Dauphine, to analyze the evolution of each of the two groups; and a new evaluation of their children will be carried out.