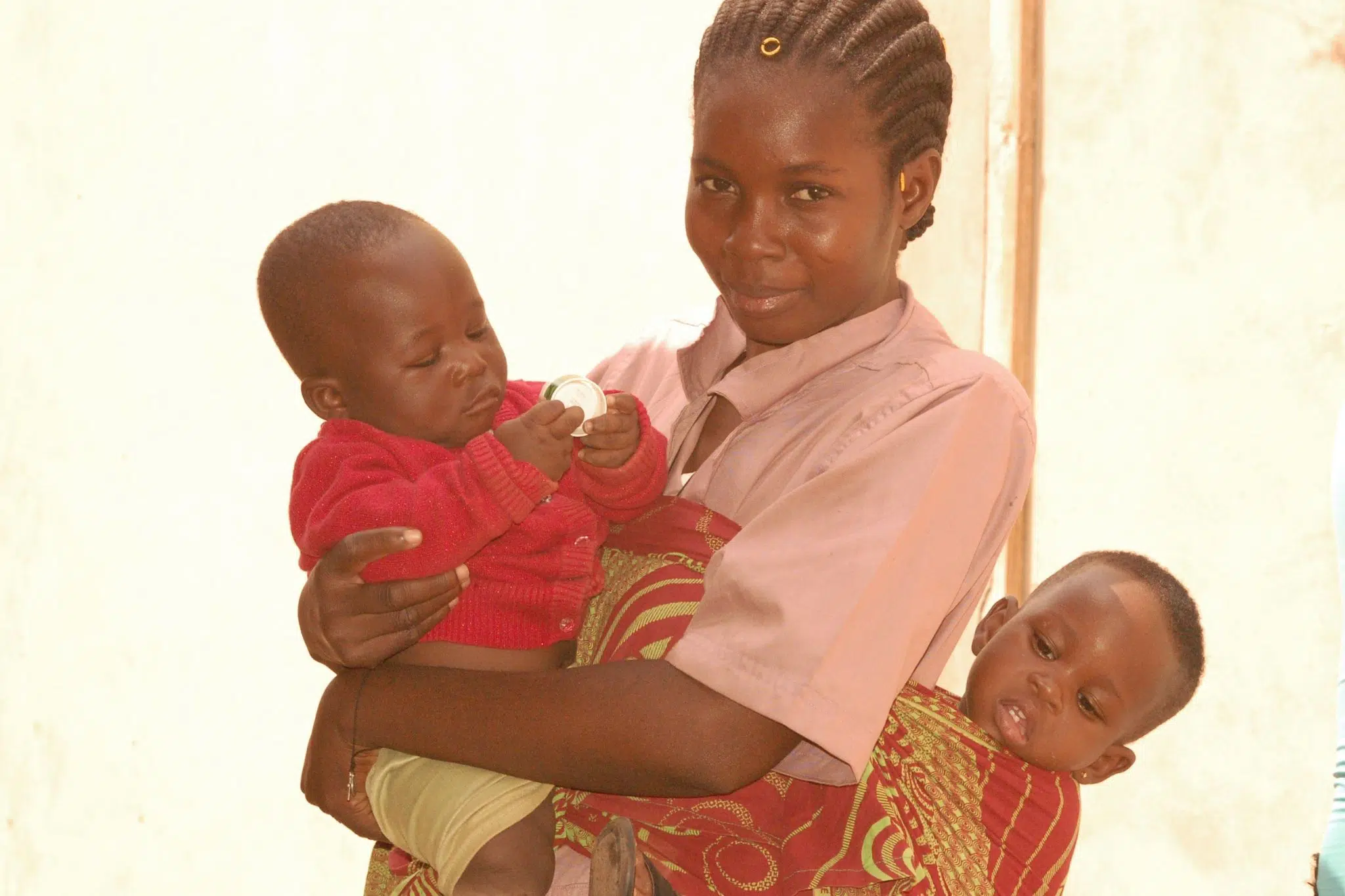  Early Childhood Development | Family Support  2020-2023
Burkina Faso continues to face major challenges in education, literacy, health and youth employment. 
Many underprivileged parents, preoccupied with their daily survival and with little education, are not aware of the importance of early childhood development. 
Many toddlers receive very little stimulation.
When mothers work, they often take the children with them or leave them with young girls with little or no training.
The enrollment of children in preschool, important for their development and to prepare them for entry into elementary school, is far from being a given.
Only 6 out of every 100 children go to kindergarten. 
How is your donation used?
For every 100€ collected by Planète Enfants & Développement, 85€ are dedicated to our social mission.
Our projects are evaluated by independent firms. And our accounts are audited and certified each year by KPMG.
of the population lives in poverty
of the working age population is neither educated nor literate
is the country's ranking on its Human Development Index
Planète Enfants & Développement, present in Burkina Faso since 2004, has focused in recent years on supporting very vulnerable families and developing preschool education. 
In order to raise awareness and bring about long-term behavioral changes, this project aims to support parents in the education of their young children. The aim is to sensitize and inform approximately 200,000 parents about the importance of caring for and awakening young children and to encourage them to enroll them in preschools in the central and eastern regions of Burkina Faso (Fada, Diabo, Tibga and the outlying districts of the city of Ouagadougou). 
Production and broadcasting of radio programs on parenting in the local language
In order to orient the awareness messages, the association is organizing a study on the perceptions, knowledge and practices of parents in Fada.
Then it plans to produce, translate (into Gulmancema, Fufuldé, Mooré, French) and broadcast 15 programs per year to inform and answer parents' questions on local radio stations, a medium that reaches most of the population.
Organization of activities in the neighborhoods
As part of the project, we are training our local partner APAC's teams in parenting education facilitation techniques. 
Educational "talks" are organized every month with the inhabitants of the communes of Tigba, Diabo and Fada, as well as home visits to families.
Burkina-Faso: The job of chilminder, for the awakening of children
Burkina-Faso: Improving early learning for children aged 3 to 6
Burkina-Faso: Training of preschool educators
"Half of the parents interviewed said that their children's awareness was the main motivation for enrolling them in school. This shows that parental awareness has had a positive effect on enrollment in these CEEPs. The safety of the children is also very important to them. The fences around the school and the supervision of the children by the teachers reassure them".
Moustapha Zabre, consultant who conducted a study in 10 preschools supported by PE&D
Our partners in the field
Ministry of National EducationMinistry of Education, Literacy and National Language Promotion (MENA/PLN)
Ministry of Women's Affairsof National Solidarity, Family and Humanitarian Action
National Institute of Social Work Education (INFTS)
APAC-Fandima Association for Artistic and Cultural Promotion-Fandima which contributes to community development through culture in the Eastern region