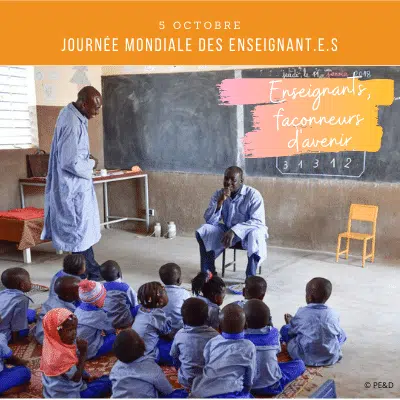 On this World Teachers' Day on October 5, 2020, how can we not celebrate all the teachers around the world who have redoubled their energy and inventiveness to keep school going at home during lockdown?
For Planète Enfants & Développement, equal opportunities for all children require awakening, learning and education from the earliest age. This is why we place the training of teachers and educators at the heart of our actions.
In 2019, our training efforts benefited:
114 kindergarten teachers in Cambodia
42 kindergarten teachers in Nepal
With a cascade approach, a pool of 40 national and regional trainers, 172 directors, 143 educators and 4 regional inspectors will in turn train all kindergarten teachers in Burkina Faso
57 teachers in our 2 partner vocational training centers to guide young people in integration in Vietnam
2020-2024: Our support for teachers continues with a multi-country program for early learning.
October 5, 2020