Planète Enfants & Développement Cambodia organized a workshop on November 25 in Phnom Penh to present the main results of its study on social dynamics in poor urban communities of Phnom Penh. 26 participants, members of NGOs, the French Embassy, a micro-credit institute or researchers, were able to participate in this restitution.
PE&D conducted this study with 459 residents of 5 precarious neighborhoods in the South of Phnom Penh in the summer of 2020. The analysis focuses on the history of migration of these residents in the neighborhoods, the view of the residents on their living conditions, the relations within the community and the perception of their evolution. 
Among the lessons learned, we note that:
60 % of the residents of these neighborhoods came to the city to find work.
Between 87 % and 98 % of residents would not consider living elsewhere.
49.6 % of residents surveyed report owning a home, but this does not mean that they have formal land title.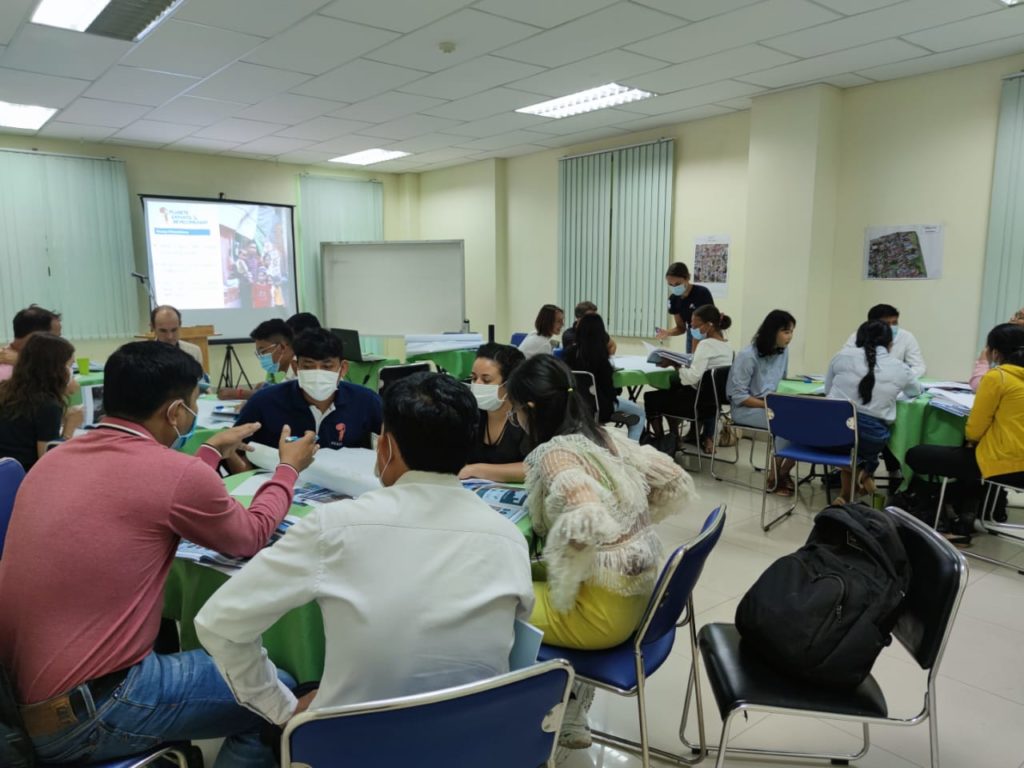 An initial finding of the study is the importance of a local and specific response rather than a standardized approach to addressing the problems of the urban poor. Participants were also surprised to learn that residents prefer to stay in their neighborhoods rather than be relocated elsewhere. 
 Finally, the study highlighted the strong relationships between community members, their perception of safety and their positive attitude toward change. All of these factors support the case for neighborhood renewal.
Workshop participants expressed a desire to learn more about specific issues such as:
Land tenure issues
Existing facilities
Community challenges such as drug use, child labor or violence issues.
The workshop highlighted the importance of strengthening and improving relationships between all the actors involved in the issue. As mentioned by Nathalie Dupont, Director of Planète Enfants & Développement in Cambodia:  "In the field of supporting poor urban communities, there is no competition, only cooperation between different organizations."
This study will contribute to adjusting the second phase of our HALI project, which aims to improve living conditions in Phnom Penh's slum areas and which will be launched in June 2021.  
> The complete study can be found in English:  https://planete-eed.org/wp-content/uploads/2020/12/Cambodia_sociodynamic-study_phnom-penh_dec2020-min.pdf