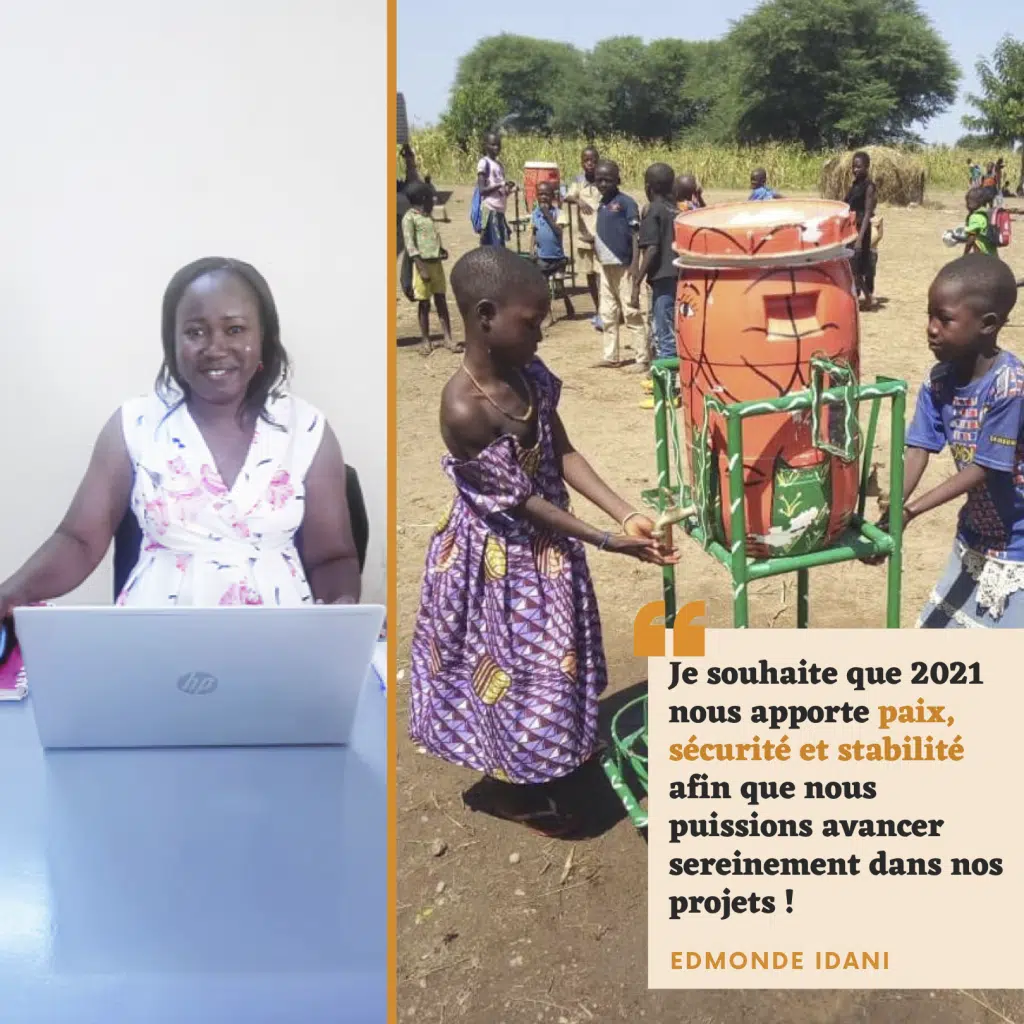 Can you tell us a little about yourself?
I am Edmonde YAOGO/IDANI and I live in Ouagadougou, Burkina Faso. After studying public law, I became a program officer for an association that works on maternal and child health, supporting women and children in legal procedures... This experience was rich, it allowed me to strengthen my organizational skills and thus to integrate Planète Enfants & Développement.
Introduce us to your mission and your projects with PE&D?
Within PE&D in Burkina, I intervene in particular on the issue of hygiene in schools. Since 2019, we have been deploying the so-called "coup de pouce" approach, a playful way to anchor handwashing in children's routine. This device called "Elephant Memory" has conquered more than 35 schools and we are now in the analysis phase after installation.
Why did you start a project to promote hand hygiene in schools in Burkina Faso?
Hand washing was not a common practice in schools. Yet poor hand hygiene causes many diseases. So we had to act to integrate a reflex from the youngest age.
What are the next steps in the project?
We will now look at whether offering fun devices has the desired effect on children's handwashing practices. We are also continuing to raise awareness of this issue in our schools.
In a few words, what do you wish for 2021?
I wish that 2021 will bring us peace, security and stability so that we can move forward serenely in our projects!
January 27, 2021