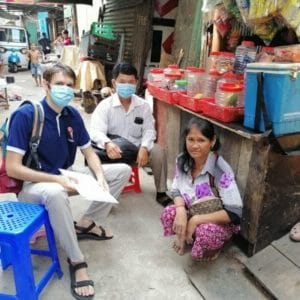 In substandard housing, families in the poorest neighborhoods of Phnom Penh risk their lives every day. We are therefore maintaining our efforts during the Covid-19 crisis to renovate many homes, particularly in two new neighborhoods, and to support women exposed to domestic violence.
With training in family budget management, the creation of two tontines (collective savings) for daily needs or to invest in small businesses, the women's groups improve social ties and cohesion in these fragile areas.
Finally, we have just completed and published an evaluation study of the first social housing policy of the Cambodian government. In it, we formulate recommendations to solve the housing crisis in Phnom Penh. This work will continue until the end of summer 2020, with 2 other NGOs, to propose financial, legal and environmental models.
> Read our article : Study in Cambodia: a better life in social housing?
> Read our article : Men involved in the fight against violence against women in Cambodiawith the GALS method
> Read the testimony of a woman supported with the GALS method
April 21, 2020