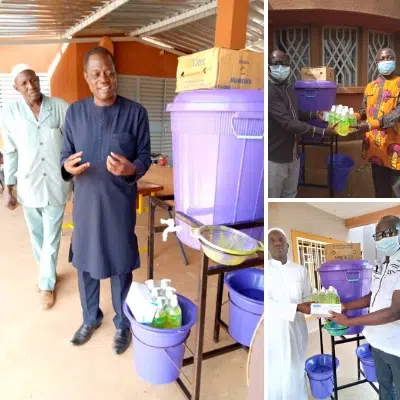 Support to our local partners continues in this period of health and social crisis. 
Last week, with funding from the Foundation of FranceOur team in Burkina Faso was able to distribute hygiene materials to its various local partners: town halls, associations, but also regional directorates of national solidarity, youth and social affairs.
In total, 10 structures were able to be equipped with masks, soaps, hydroalcoholic gel and hand washing devices purchased in Ouahigouya to keep the local economy going.
This will help them to comply with health recommendations while the pandemic is still very present: 959 cases and 53 deaths related to Covid-19 have been officially recorded to date in Burkina Faso.
June 29, 2020