Social and solidarity-based enterprise of toys 100% made in Burkina Faso
Play is one of the most suitable methods to accompany the child in its development. It allows him to imagine, share, decide, reflect, observe, invent, organize, compare, look, plan, touch.
In Burkina Faso, where schooling is only compulsory from the age of 6, kindergartens and nursery schools (called Awareness and Preschool Education Centers) are still rare. Existing structures often lack the necessary means to provide quality teaching materials.
In 2017, Planète Enfants & Développement has piloted a study entrusted to APEJEF (the Association for the Promotion of Early Childhood Education in Burkina Faso), among 29 Awareness and Preschool Education Centers in the country, to make an inventory of the games and toys available and collect the needs for new materials. 20 prototypes were then designed and their pedagogical benefits tested in schools by education inspectors. Biibop was soon born.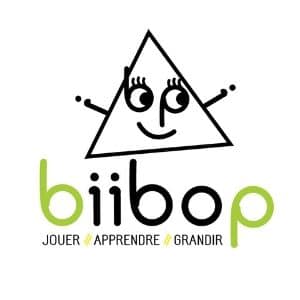 Biibop was born in April 2019 with the challenge of helping children grow through play.
Biibop is a Burkinabe social and solidarity-based enterprise that markets toys and educational materials adapted to children from 0 to 6 years old.
Schools have access to quality materials. Professionals are supported in their work. And links are strengthened between parents and children.
Each stage, from design to manufacture, is thought out to have a positive local impact. Biibop strengthens the economic fabric since the raw materials are local (faso danfani, wax, calabash…) and the craftsmen, carpenters, painters, dressmakers and designers are Burkinabe.
All materials are available online (website in French). There are wooden puzzles or dominoes, but also puppets or educational fabric cushions to learn how to tie your own laces. A real goldmine for young and old alike and a great way to prepare children for primary school!
BiiBop is 60% owned by its co-founder, Colombe Crétin and 40% by the association Planète Enfants & Développement. While ensuring its financial viability, BiiBop's profits will be reinvested to pursue its social mission, to develop the children's capacities from an early age and to create the conditions for their success.
Biibop is therefore a local, ethical, fun and educational project.
Ouagadougou, Burkina Faso

Our partners
Kogl Zakaa: a group of 5 women who make hooked dinners.
Zoodo Association for the Promotion of Woman: manufacture of faso danfani fabrics
"La Fabrique": West African social business incubator