At the beginning of this year 2021, we have completed the complete renovation of 4 houses and halted work on 2 others, due to the Covid-19 which does not spare the inhabitants of the slums of Phnom Penh in Cambodia.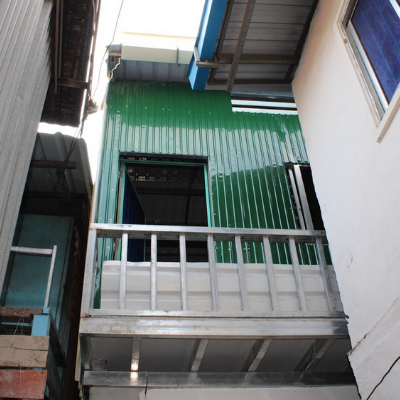 Although the inhabitants of the capital are gradually regaining their freedom, some of the precarious neighbourhoods where we work are still classified as red zones, with strict confinement. The health crisis has slowed down our project a lot in the last two months, but we managed to complete the renovation of 4 houses in the communities of Preak / Preak Ta Kong in the first quarter.
These first complete renovations are at this stage experimental. Indeed, in 2020 we provided renovation kits to 43 households. And after a few years of presence in these very poor neighbourhoods, we have noticed that the kits are sometimes insufficient to secure the homes and provide sanitary facilities to the families
So we want to go further. Our team identifies families in need, but also in a position to get involved in the project. Indeed, each selected household contributes 20% of the renovation ($1,000 out of a maximum budget of $5,000). We then draw up the plans, order the materials, recruit the workforce and coordinate the work.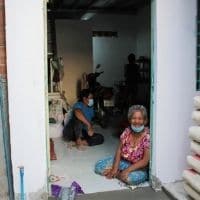 We hope to be able to quickly resume work in these areas, where we have also halted the construction of a water drainage system to stem the recurring flooding.
But what we hope even more is that the strict containment and ongoing vaccination will free up the most precarious inhabitants, who have already been hit hard by the economic crisis and the fall in tourism in 2020. 90% of the families we interviewed in spring 2020 had already revealed that they had lost income, 59% lacked money for food and 36% were facing health problems
25 may 2021