150 new young women have just been selected in Burkina Faso to take a kindergarten assistant training course. The first training sessions began at the beginning of February in Ouagadougou.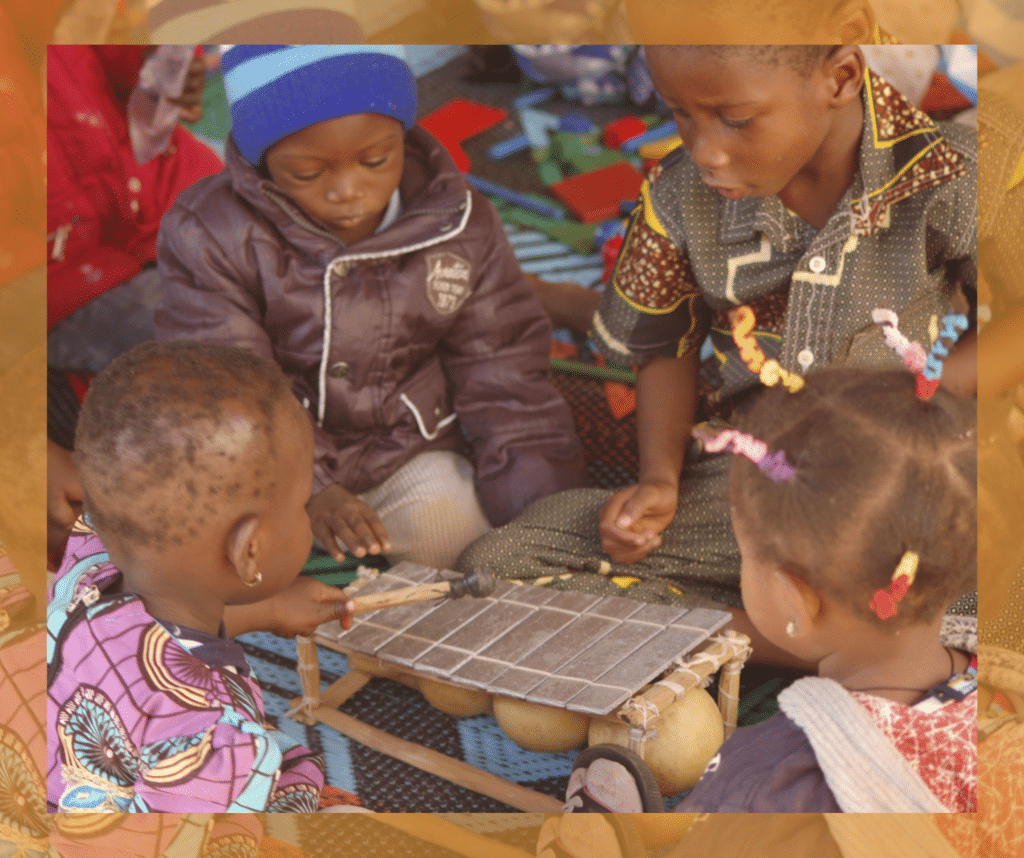 Planète Enfants & Développement and its partners, Entrepreneurs du Monde and Yikri, recruited 120 young women from 19 to 21 January in 3 districts of Ouagadougou and 3 rural communes near the capital, to follow our training as a childminder. Aged 18 to 35, the candidates were selected according to their motivation but also their vulnerability: school failure, unemployment, single-parent family, displaced for security reasons…
This graduate training, recognized by the State, is a chance for children to be cared for and awakened in a stimulating and secure environment. It is also an opportunity for women, who are heavily affected by unemployment, to have a recognized job and a stable salary. We want to train them and accompany them to enter the job market or to develop their mini-crèche.
Another 30 young women already working in crèches will also be trained to improve child care.
This new wave of training, which began in early February by a group of 30 people, is part of our project to support women's entrepreneurship in Burkina Faso, in partnership with the Ministries of Women and Youth, local associations and local authorities. Since its launch in 2018, we have already trained 159 women and 117 have graduated.
This new mode of child care could meet the needs of 12,000 women in the areas where we work.
Focus on training and its opportunities

The training takes place over 12 days: 10 days of technical courses and 2 days of courses on entrepreneurship.
The 11 technical modules address, for example, notions of childcare, the feeding of young children, games and socio-educational activities, equipment and materials for awakening, protection and the rights of the child…
The women then undergo a 3-month practical placement before taking their exams to obtain their diploma.
We then accompany these women for 1 year, either in their job search or in their project of mini-crèche at home for which they have access to micro-credit thanks to our partner Yikri.
Find out more:
> Creation of the maternal assistant profession in Burkina Faso