After 9 months without school, hope for education in Nepal is back.The decline in the official number of Covid-19 infections and the urgency of the massive drop-out has prompted the government to ease some rules by district. Even if the blur dominates, we see the gradual reopening of many private and public schools in the country.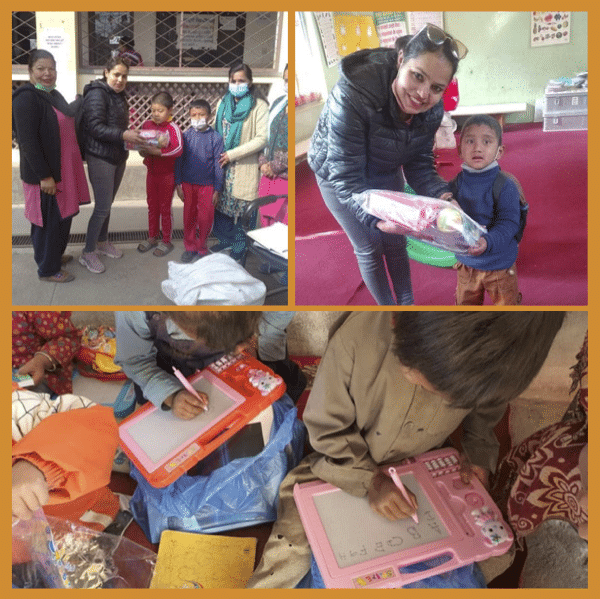 Some schools have reopened full-time, others half-time, while some are waiting for authorization. This unstable situation still creates many inequalities. As the hostels are closed, students in boarding schools are unfortunately unable to attend school. 
La Maternelle de l'Espoir (Hope nursery school) that we support in Kathmandu, for the care and education of the children of women victims of exploitation, was forced to close its premises in 2020. A move is underway, still in the Gongabu neighborhood, a sensitive area of the city in terms of exploitation. Its director and teacher, Sabita, plans to open the doors of kindergarten on February 1.
While waiting for the children to return to school, we distributed educational kits for 250 children from Kathmandu and Dhading with our partners Child Nepal and Prayas Nepal. We decided to help the most vulnerable children who have no way of entertaining themselves. In the kits, they can find puzzles, coloring books, pencils, an educational tablet so that they can continue to learn remotely.
However, we still cannot talk about returning to normal. The barrier gestures within open schools are always imposed to avoid a new wave that would be dramatic for the country already in great suffering.
January, 19th 2021