Planète Enfants & Développement Cambodia has held a workshop on Wednesday 25th November at the Diakonia Center, Phnom Penh. The aim was to present the main findings of its recent study on the socio-dynamics of Phnom Penh urban poor communities. The workshop was attended by 26 participants, among them were NGO's representatives, attaché to the French Embassy, Microfinance Institution Officer, as well as independent researchers that were looking for extra knowledge.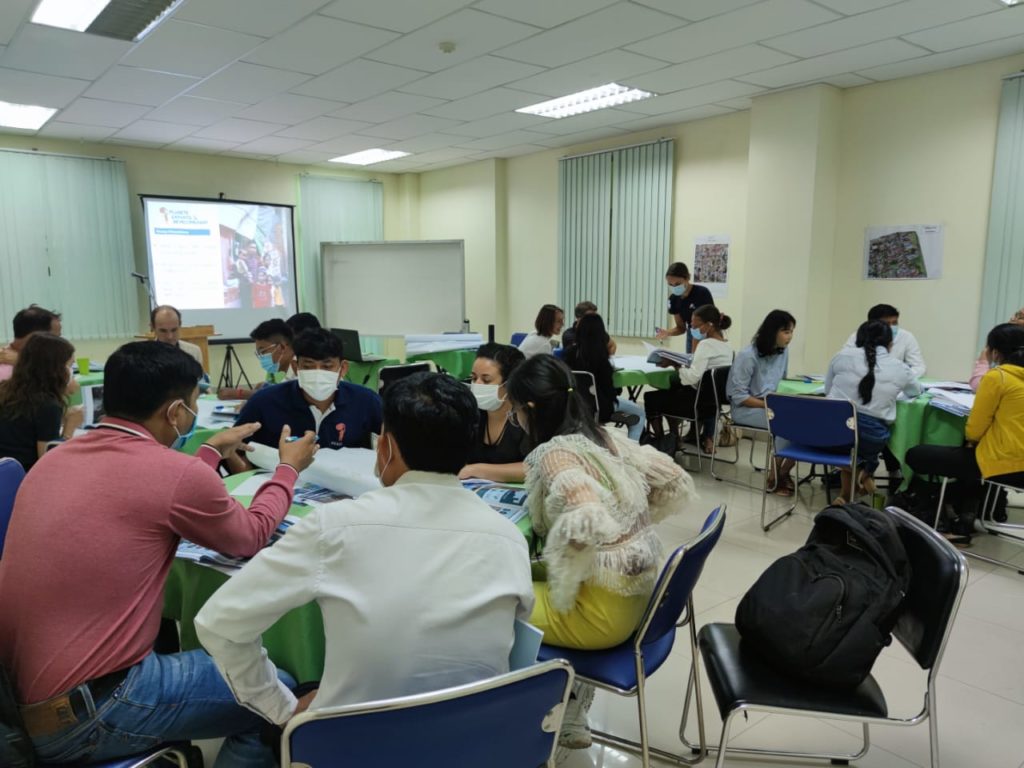 Through this workshop, PE&D team aimed at introducing their organization so as the three-years current project of "Improving the Autonomy and Living Environment of Poor Communities in Phnom Penh". Among the main findings of the study that were presented, participants were surprised to learn that majority of respondents surveyed considered their settlement on the land occupied as a long-term inhabitation and not as a temporary place.
Moreover, they expressed their willingness to know more about specific points such as :
The issues of land tenure
The quite low level of appreciation of the facilities
Community challenges like drug using, child labors or problems of violence.
During group discussions their knowledge has been enhanced in the urban communities and allowed PE&D to receive information for the future. These elements will help to shape the second phase of the project, that will be launched in June 2021.  As a result, the workshop highlights the fact that different stakeholders need to strengthen and improve their relationship. As Nathalie DUPONT, Cambodia PE&D Country Director mentioned, in the field of support to "urban poor communities'', there is no competition, only cooperation between the different organizations. 
Discover the full study :  https://planete-eed.org/wp-content/uploads/2020/12/Cambodia_sociodynamic-study_phnom-penh_dec2020-min.pdf