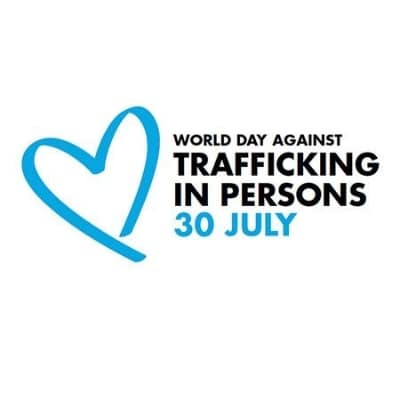 On July 30, 2020, Planète Enfants & Développement joins the Blue Heart campaign on the occasion of the World Day Against Human Trafficking. The opportunity to look back on some figures and on the emblematic case of Nepal.
"Trafficking of girls and women in Nepal goes back at least to the 1960s, when they were mainly sold in Indian brothels. Since then, hundreds of Nepalese women, men and children have been trafficked to India every year for the sex trade, forced labour and domestic work, among other purposes".
>> The full Kathmandu Post article is available here.
The scourge of trafficking is particularly, but not only, visible in Nepal.
The United Nations Office on Drugs and Crime (UNODC) reminds us that :
70% of the victims of trafficking worldwide are women and girls.
Sexual exploitation is the first form of violence suffered.
1 out of 3 victims of trafficking is a child.
And these figures are only the tip of the iceberg because it is difficult to measure the entire phenomenon.
30 July 2020