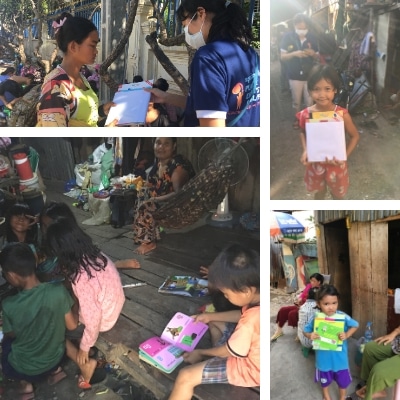 On June 8th, our team in Cambodia went to Bonteay Slerk, a precarious neighborhood in Phnom Penh, to distribute books to children who have been deprived of school for several months now.
51 children aged between 3 and 8 years old received books in Khmer language bought from the NGO Sipar Cambodia, specialized in the fight against illiteracy.
This is an opportunity for these children to continue their learning when Cambodian schools are not expected to reopen before November.
51 children from 3 to 6 received a kit of 5 books
Each kit composed of educational books and stories to be told in Khmer language
The books where bought from the NGO SIPAR, a French NGO fighting against illeteracy in Cambodia since 1982
An opportunity to continue learning when distance education is made impossible by the lack of an Internet connection
June 18th, 2020