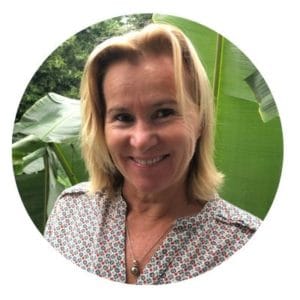 Dear friends,
From the bottom of my heart, I hope that you and your family have not been affected by the Covid-19.
At Planète Enfants &Développement, we work hard to limit its transmission, and protect our teams and beneficiaries. These already very vulnerable children, women, and men, who, for the most part live from hand to mouth, are now stranded at home in difficult to imagine conditions, with no health coverage or unemployment benefits. 
In Nepal, we are currently broadcasting prevention messages in local languages on the radio, targeting mainly forgotten ethnic groups, such as Chepang and Tamang. We contact families to hear from them and to give them advice. We also plan to send SMS messages to women victims of exploitation or violence giving them useful telephone numbers should they need them. 
In Cambodia, we have raised the awareness on using vital protective measures to over 3000 workers in the textile industry. We distribute posters, masks and soap, from door to door in 14 urban communities in Phnom Penh, in which we implement projects the year around. 
We continue to support the renovation of dwellings which are dangerous for some families.
In Burkina Faso, our awareness strategy is implemented through the social networks. Very soon, we will be distributing masks and hand washing devices. 
In Vietnam, we also reach out to families through SMS and posters. We give out masks and we distribute food and hygiene products in social centers. 
We must do more and at least offset the loss of the meagre revenues of those families who have nothing or almost nothing left. To grant them a subsistence minimum, we would like to give them a temporary allowance of 30€/month for 3 months.
This is why we need additional 99 000€ for the 1 100 families we support. It is a substantial amount for them, for us.
We need you.
A thousand thank you for your support and solidarity. 
Take good care of yourself.
Emmanuelle Bourgueil, 
President

April 24th 2020