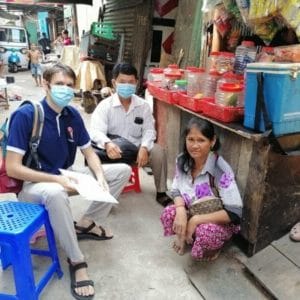 Families from the poorest neighborhoods of Phnom Penh are constantly at risk as they live in poor dwellings. 
We sustain our efforts during the COVD-19 crisis and continue to renovate numerous dwellings in 2 new neighborhoods and provide support to women affected by domestic violence. 
Training on managing family budgets, establishing 2 tontines (collective saving scheme) for everyday expenses or for investing in small businesses, women's groups improving social relations and cohesion in vulnerable areas, both these activities are on-going.
Finally, we have just completed and published an evaluation on Cambodia's 1st policy on social housing. We made recommendations on how to address the housing crisis in Phnom Penh. These tasks will continue until the end of the summer, with 2 other NGOs,  and we will be putting forward financial, legal and environmental models. 
> Read our article : Study in Cambodia: a better life in social housing ?
25th April 2020