At the end of December 2019, we were visiting Jalupa school in the north of Katmandou in Nepal. An opportunity to introduce them the "Yak project". Driven by the "Elephant's memory project" in Burkina Faso, the Yak project aims to encourage children whashing their hands and brushing their teeth regularly. 
The device has been introduced and studied for 6 months and is made of different tools : Fun "sinks" in the shape of a yak (a ruminant animal that is very common in Nepal), which are supposed to encourage children washing their hands. But also the training of teachers in the issues of good hygiene with the delivery of a teaching manual, posters and songs to teach children the right gestures.
In figures :
This device will benefit 8 schools in Katmandou and 14 schools in the Dahding district.
In Katmandou :

330 children

and

100 teachers

benefiting from the project.
In the Dhading district :

490 children

and

20 teachers

benefiting from the project.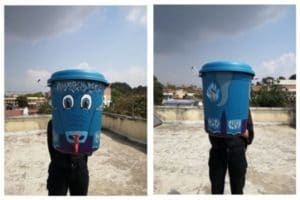 January 19th 2020