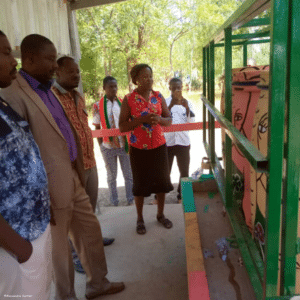 More than 1600 participants gathered from November 26th to 29th in order to inaugurate the "Elephant's memory" device implemented in 4 schools in Burkina Faso. 
Pupils, parents but also mayors, local councillors and members of the Ministry of Education : all of them met at the invitation of Planète Enfants & Développement in different schools (Diabo D, Tigba A, Sainte Thérèse and Fada sector 11 A) in order to inaugurate the device.
In Burkina Faso, 48% of schools only have access to clean water and 39% have access to health facilities !
However, it's essential to educate children from an early age about good hygiene practices to avoid preventable diseases.
90% of infections would be transmitted by hands !
Implemented by Planète Enfants & Développement and funded by the UNICEF, the project takes place in the Gourma province, eastern Burkina Faso. It aims to sensistize children in schools to wash their hands daily.
December 23rd 2019