In early September, Planète Enfants & Développement hosted a training session for tourism professionals on the topic of child protection, in Da Nang.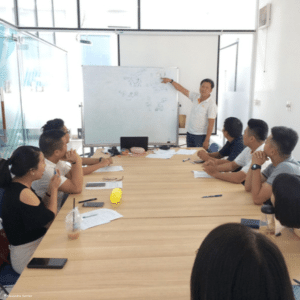 "Tourism isn't the cause of the exploitation of vulnerable children, but it can participate in it." With role-plays and discussions, the participants of the training session were able to reflect on the situation. Each session lasts between two and a half hours to three hours. We raise the awareness of participants on the impact of tourism on children and vulnerable communities as well as the relative legal framework for child protection in Vietnam and on an international level. The association tests each participant before and after the training to evaluate their level of knowledge concerning child protection.
Tourist guides and teams from EXO Travel, Asian Trails, and Khiri Travel had already participated in the training session, and the luxury tour operator Abercrombie & Kent will be participating in the upcoming one.
Planète Enfants & Développement joined the ChildSafe Movement, created by the NGO Friends International, in June 2019. This movement aims to raise the awareness of risks that threaten children in touristic areas and to promote a more responsible tourism in Vietnam.
October 2019