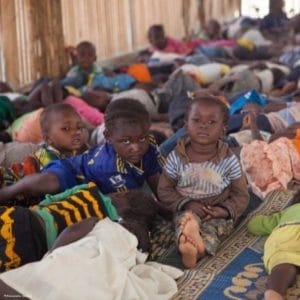 Since October 2018, Planète Enfants & Développement has been working on the creation of the occupation of kindergarten assistants by collaborating with the Burkinabé government and two local associations of the province of Yatenga: Association of Babysitters (AGB) who runs a nursery that welcomes children of single mothers of Ouahigouya and Women's Association for the Development of Burkina Faso (AFEDEB) who promotes the Childminder sector within the province.
This project responds to the reality of women's needs. When they work, either they bring their children and cannot fully focus, or they entrust their children to people who do not have the qualification. This largely affects the growth and the awakening of toddlers who suffer from a lack of stimulation and delays of development.
This project has three objectives:
– Offer vocational training of kindergarten assistants to 150 women who can look after children at home or be employed in a childcare facility.
– Provide work opportunity to mothers who need someone to look after their children,
– Entrust children less than three years old to professionals of early childhood, in a secure environment, suitable to their awakening and their growth.
Estelle Dahani, manager of the country, tells us more in this video (in French):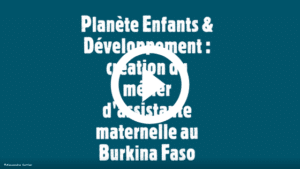 Learn more about our early childhood actions here!
August 2019