We have been supporting since 2015 a shelter for the young girls of the community of Chepang in Dhading. Having become dilapidated, it poses a threat to children. We launched, therefore, a construction of a new boarding school with our local partner Prayash Népal.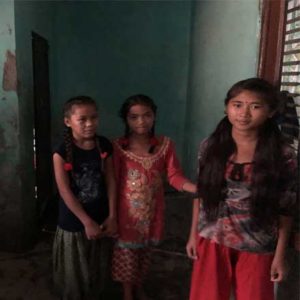 The new building, made of prefabricated earthquake-resistant materials, will be settled on a piece of land available to the Chepang community by local authorities of Gajuri, a city of about 10,000 inhabitants in the district of Dhading, and can accommodate 35 students.
The Chepang community, very poor, is one of the most marginalized ethnic groups in Nepal. Its members live in areas extremely remote and difficult to access. Some girls need to take up to seven hours of walking to reach the school. The schooling of adolescents is far from being a priority. This shelter is an opportunity for 35 girls to pursue their studies and envisage a future other than that of their mothers, who are often illiterate, victims of violence and discrimination.
In the shelter, girls from eleven to eighteen years old will receive support courses in science and literature to catch up, their level being often lower than that of the students from the city. They will also benefit from advice on their vocational guidance. Finally, they will be able to discover, for the most part, the virtues of individual and collective sport, with sport being little-practiced among the Chepangs.
Our goal within two years is the autonomous management of the shelter by the Association of the Chepang Community and our partner Prayash Népal, to allow more and more girls to have the same opportunities to continue their studies.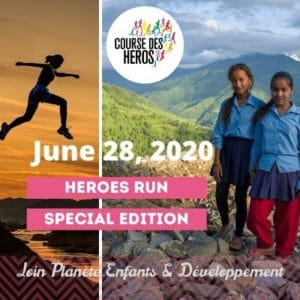 > To support this project, join our team on the Heroes run on June 28, 2020.
October 28th 2019 – Updated on May 7, 2020