Despite the efforts of Vietnam to better forestall violence and support victims, 60% of Vietnamese women still undergo domestic violence. In order to better understand the subject and to fight against the scourge, we have conducted a study with a consulting firm whose expertise is in gender issues.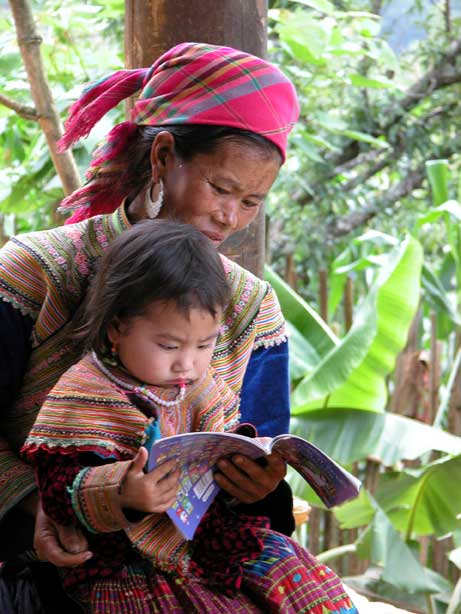 Domestic violence (conjugal or perpetrated by a family member) could be committed on a psychological, physical, or sexual level, with a devastating impact simultaneously on the women and the children who are either victims or audience of the violence. 
This subject is still highly taboo in Vietnam, and our study emphasizes the importance of raising the awareness of all actors regarding the problem of domestic violence, from women's unions to husbands, as well as creating safe spaces for discussing these incidences of violence.
"I am always smiling so that no one would sense my dismay or pity me. The look on my face remains happy and brilliant, and my mouth smiles to disguise my suffering."
We also recommend the improvement of psychological support accessible to the victims through the creation of a group of support and of former social service of the prevention and fight against domestic violence. 
We are currently integrating many activities into our program of family support in Vietnam.
"My husband dismisses everything, and I do not dare say anything to the police when they try to intervene. When the agents leave, there is no one left to protect me. I do not think that this is what equality looks like."
May 2019