About 70% of the Burkinabe population is at least 25 years old and birth control is insufficient. However, beyond the demographic problem in this extremely poor country, family planning is essential to offer young women the choice of maternity, as well as administrative, social, and medical care of children.
As part of the PEPS program, set up in partnership with Terre des Hommes Lausanne (an NGO) and local associations, we will set up information and training systems for women on the following subjects: choice and monitoring of pregnancy, protection against domestic violence, and birth registration. The stakes are high since the children whose births are not registered cannot, for example, be enrolled in school, claim a salaried job, or even exercise their citizenship rights.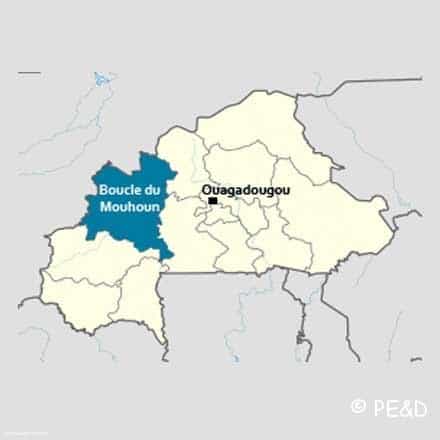 From a methodological point of view, we will rely on the small local associations and the administrative agents of the civil state. At the same time, we are setting in place "School of the Husbands," a device that has already proved its worth. These exclusively male focus groups make it possible to change the men's point of view on women, children, and family relationships… The goal is to engage men in a voluntary action for the protection and health of their wives and children. 
The activities will take place in the Mouhoun Loop, a vast, mostly rural stretch of Northwestern Burkina Faso. 
This project, which began in February 2019, is very large, reaching 215 000 women, 900 000 parents, 2700 families, 4500 men, and more than 1 million youth and adolescents. 
April 2019