A few days ago, the foundation stone was laid for the future junior high school in Koubri, a department located South West of Ouagadougou.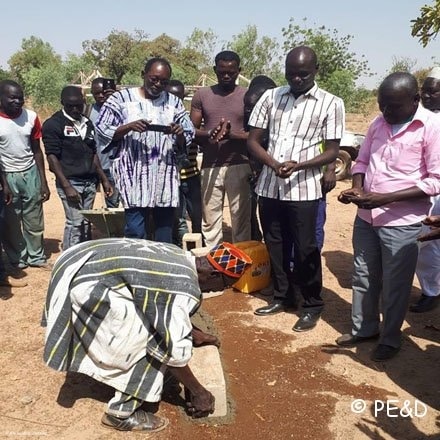 In Burkina Faso, the principle of mandatory and free education for all children from 6 to 16 years old, without discrimination, has been enforced since 2012. 
Unfortunately, it is difficult to implement, due to the insufficient number of schools. Many students live far away from these establishments, repeat grades, or drop out after primary school. 
Our project to build four junior high school classrooms (one per grade level), near the primary schools, will offer an educational continuum: the children will be welcomed in Koubri from the age of 6 and will be able to study there up until receiving their BEPC diploma (the equivalent of the Brevet in France). 
The project also aims to improve the development of students through extracurricular activities and nutritional monitoring. 
2 classrooms will open by the beginning of the 2019 school year and 2 others in 2020. 150 children will be welcomed at the junior high school each year. 
March 4, 2019