Yatenga, a poor province in northern Burkina Faso, is not, strictly speaking, a region ripe for employment opportunities, especially not for the women…
Nor does the recent insecurity in this region facing imminent threats from the jihadists promote the emancipation of young girls and mothers of the family. 
Armed with our experience in the country, relationships forged with the authorities and, notably, with the Ministry for Women, National Solidarity and Family, attached to which is the National Institute of Social Work Education (l'Institut National de Formation en Travail Social, INSTS), we have chosen this region, especially the community of Ouahigouya, where we develop a program of child care training, in partnership with a Burkinabe association.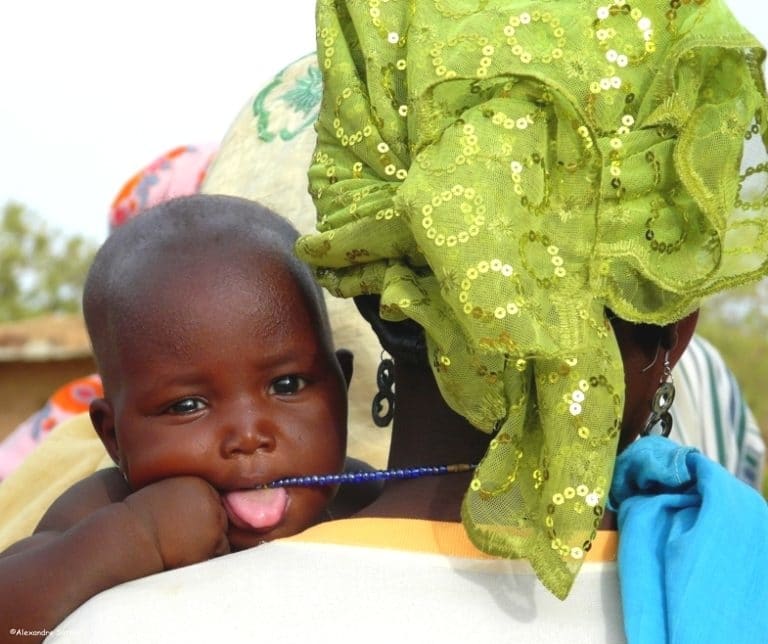 This action has the merit of profiting people of several categories. First and foremost, it will offer a professionalizing training to 150 women who do not have qualification and could hardly read and write. They will receive tools to set up a mini nursery for 2 to 4 children at home as auto-entrepreneurs or as employees of a children day care facility. At the end of the training, they will receive a certificate, acknowledged by the country, which authorizes them to practice this profession. 
The creation of this childcare program will certainly also benefit the mothers of children up to the age of three, who will gain access to economic opportunities for self-emancipation and realization of their full potential. Of course, the children will be taken care of by qualified personnel in a calming environment suitable for games and, therefore, conducive to the enlightenment and development of the children. 
From a global perspective, our partnership with INSTS will facilitate the dissemination of this child care training, rendering it accessible to the greatest possible number of people throughout the country.
Equal opportunity + support for threatened population + professional integration + stimulation of young children: while this ambitious program will achieve these goals, what remains to do is to bring it to another region!
The beneficiaries of this project:
Children from three months to three years of age from Ouahigouya and its vicinity
150 trained women
1000 mothers with access to a form of care arrangement
November 8, 2018