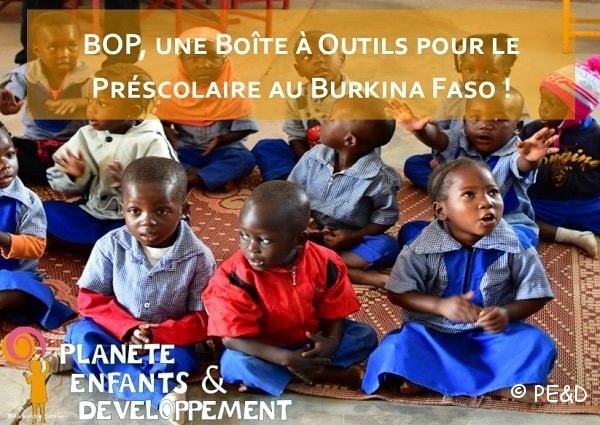 Time and again it has been proven by professionals in the industry that preschool education is essential to the development of young children and their success in the future. This stage of development in children is the key to that of a country. However, Burkina Faso is ranked 185th (out of 188 countries) by the Human Development Index. 
In Burkina Faso, only 3.5% of the children between the age of 3-6 receive preschool education, with great disparity between urban and rural regions. Since 2011, Planète Enfants & Développement has committed to improving the access to quality preschool education in Burkina Faso through the construction of kindergartens, the training of teachers, and the development of pedagogical games and toys. 
Just a few days ago, in partnership with local organizations, we launched an innovative mechanism, available online, not only for actors in the preschool sector, but also for parents and institutional actors: the BOP (Boîte à Outils du Préscolaire), "preschool teaching toolkit". BOP provides documentation scarcely available in Burkina Faso and proposes copious, "sheet ideas," organized by themes to its visitors and preschool professionals to develop in-class activities. Last but not least, it is a collaborative platform through which different actors can share information and knowledge, while asking questions that they consider relevant.   
October 15, 2018