Although Burkina Faso adopted ambitious educational policies, many regions do not possess functional or accessible establishments of and many children remain deprived of their rights to education. This summer, partnering with the local organization ICCV and a Suisse organization "Agir pour les Enfants", we launched a project constructing a middle school and a library in a province that lacked educational infrastructures.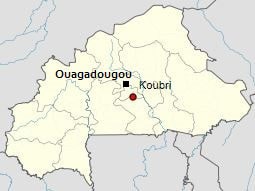 In what context?
School is becoming obligatory at Burkina Faso in 2007. However, 32 percent of children at the age for school are not all receiving education. To reduce the number of school drop-outs, the government implemented the policy of "educational continuum", which means that all children should be able to realize their education from preschool to middle school in an coordinated establishment.
Our approach?
Education is the irreversible lever against poverty. The children who are robbed of their rights are exposed to maltreatment, especially child labor. Without diplomas nor accompaniment, integration into the job market became a battle field, and the young people had to eke out a living on very poor income.
Our Goals?
Fight against the deschooling that compromises the future of children in Koubri by offering them the best conditions of learning, a cafeteria, and access to post-primary school education (middle school). Extracurricular activities will be proposed to all the children and residents in the province: educational support, reading workshops, socio-educational animation, computer science classes, etc.
When?
This project should start in August 2018 with the construction of a middle school, a library, a kitchen and toilettes. It will be a public middle school in which the administrative and pedagogical equipment will be implemented by the Ministry of education. The school will be ready for the new school year of 2019.
In December 2021, the infrastructures and all the new activities will be operational and managed by local agencies.